Gyrocopters PRO 6.0-All Terrain Hoverboard | 250 W motor | LED hoverboard | Speed up to 12 km | Range up to 10 km | Self-balancing scooter | Chrome Rainbow
Regular price
Sale
$549.99
Sale price
$149.99
Couldn't load pickup availability
Gyrocopters PRO 6.0 all-terrain hoverboards for kids and adults is an upgraded version with
UL2272 certification, ensuring heightened safety standards. Prioritizing user satisfaction, Gyrocopters incorporates advanced hardware and software, making it one of the most secure and reliable choices. The Gyrocopters PRO 6.0 battery features a multi-layered shielded protection system, fortified with an incombustible, fire-retardant polycarbonate shell casing and an appealing Chrome finish in different colors.
Powerful
Performance: The Gyrocopters PRO 6.0, a bestseller, boasts a robust 250 W motor, reaching speeds up to 15 km/h. With a remarkable range of up to 7 km, the 50.4 WH powerful battery ensures uninterrupted rides.
LED Wheels for Adventure: Enhance your riding experience with captivating 6.5" LED lighted
wheels, making your adventures thrilling both indoors and outdoors.
No-Fall Technology: The PRO 6.0 kids and adults hoverboards ensure rider safety with advanced gyro sensors, maintaining a stable equilibrium for a secure and smooth
ride.
Safety Certified: UL 2272 certified, Gyrocopters PRO 6.0 self-balancing scooter meets
all safety standards, excelling in various tests. The intelligent battery management system enhances performance.
Entertainment on the Go: Enjoy your favorite tunes with built-in Bluetooth speakers in this self-balancing scooter and a sports car start-up sound for added flair.


Before riding, please read the User Manual carefully, and follow all Safety Precautions.
Before you first experience your Gyrocopters, please read the USER MANUAL thoroughly and learn the basics to ensure your safety and the safety of others. It is highly recommended that your initial Gyrocopters experience be with a spotter who can assist you in centering your balance. Gyrocopters Pro 6.0 are listed as model name EL-ES12 under UL's online database.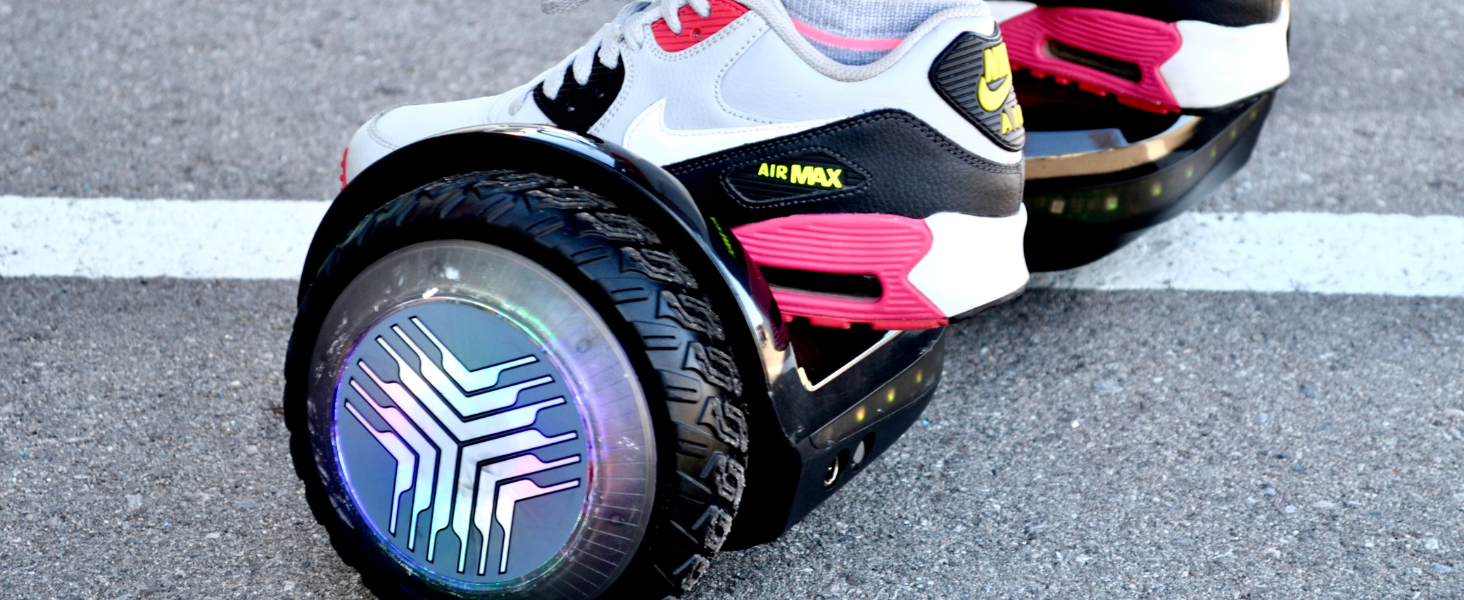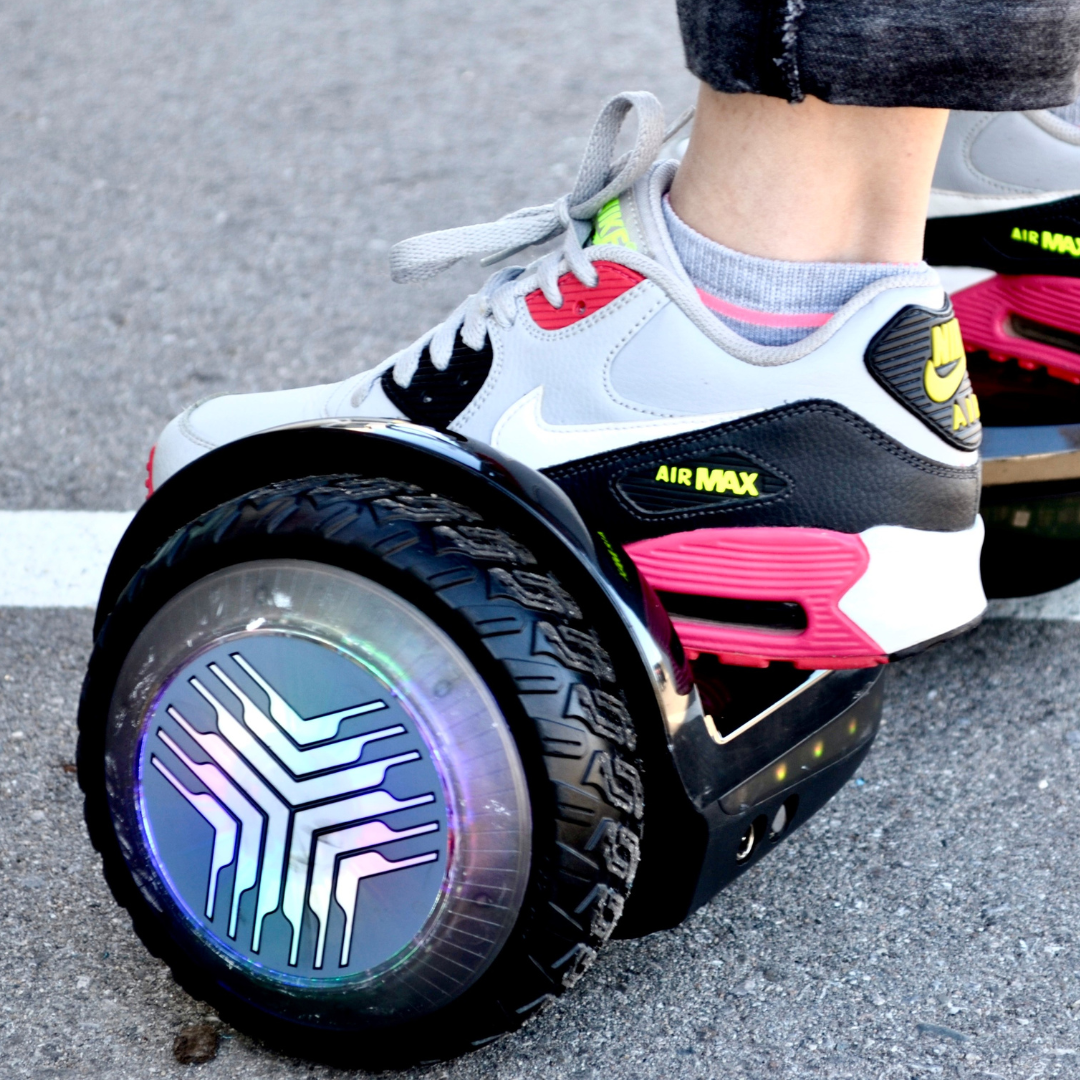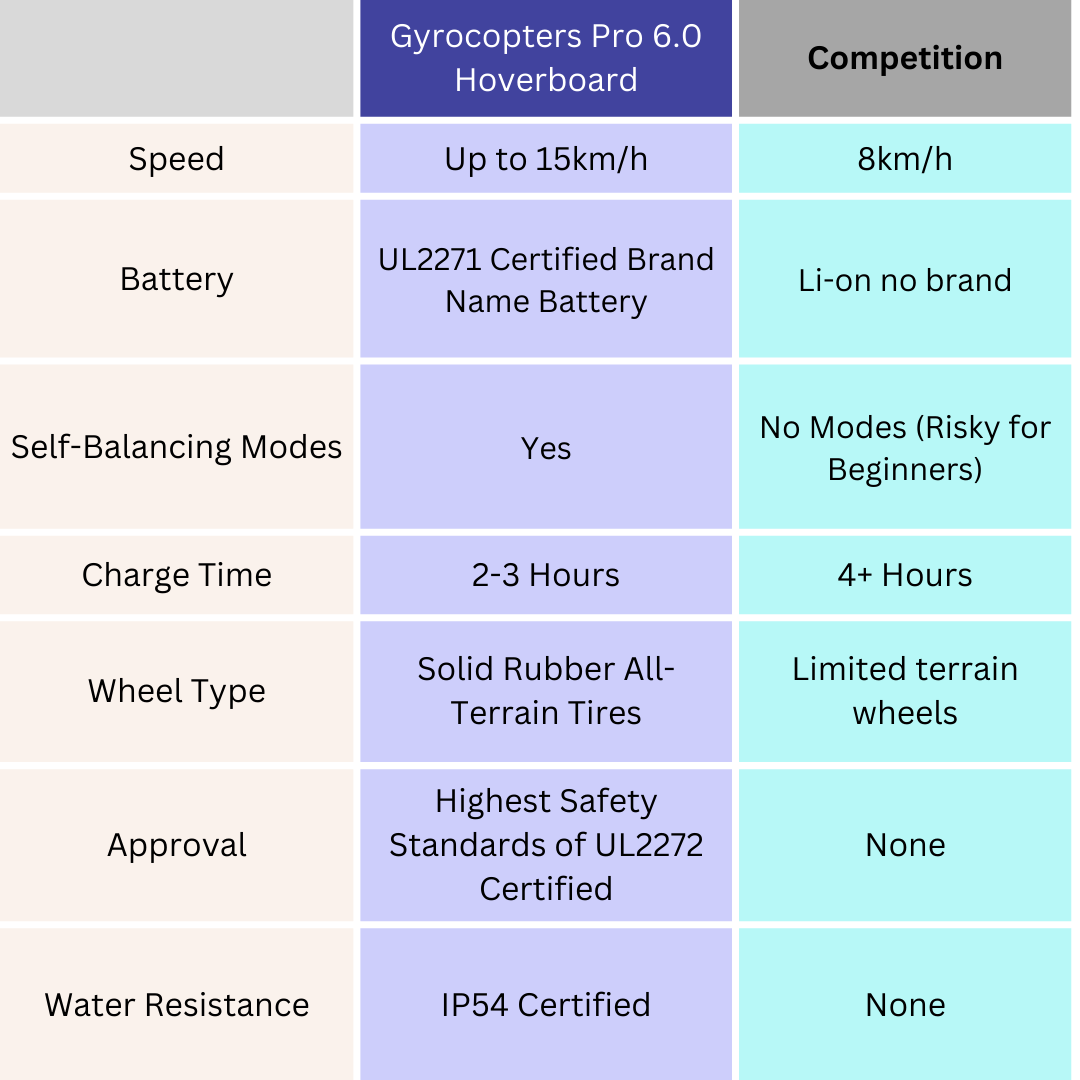 Je veux des informations sur mon achat s'il vous plaît.

Veuillez nous envoyer un e-mail à customercare@imgadgets.com pour plus d'informations sur votre commande. Notre service client se fera un plaisir de vous aider.