MOOSOO XL 4-in-1 Cordless Stick Vacuum Cleaner | 3.3 lb lightweight | 120 W Motor | 12 KPA Strong Suction | Fast Charging | Removable Battery
Regular price
Sale
$299.99
Sale price
$159.99
Couldn't load pickup availability
The MOOSOO XL-618A cordless vacuum cleaner offers a versatile solution for handling multiple cleaning tasks in your home, providing convenience and peace of mind with a single piece of equipment.
Efficient Filter :This cordless vacuum cleaner's high-efficiency cyclone filtration system is exceptionally effective, capturing a remarkable 99.9 percent of tiny dust particles as tiny as 0.1 microns. It then releases clean and fresh air, thanks to its fully sealed cyclone filtering system and the inclusion of a high-density HEPA filter.
Motor: The MOOSOO XL 4-in-1 Cordless Vacuum has a 120-watt brushless motor, guaranteeing reliable and consistent performance. Moreover, this vacuum cleaner offers a powerful 12 KPA suction capability, which makes it exceptionally efficient at capturing and removing dirt, dust, crumbs, and even pet hair from various surfaces.
User-Friendly: The MOOSOO XL 4-in-1 Cordless stick vacuum is quick to charge, takes just 5 hours to recharge fully, and provides a runtime of 35 minutes on a single charge. It also features a spacious 1.3-liter dust cup, enhancing the convenience of your cleaning tasks.
4-in-1 Functionality: This versatile hardwood floor vacuum easily converts into a handheld vacuum, offering flexible cleaning from the floor to the ceiling with multiple accessory options. Its flexible head simplifies reaching and cleaning various areas throughout your home.
Wall Mount Docking: The MOOSOO XL cordless stick vacuum includes a wall mount for easy storage and detachment. This feature provides a convenient solution for storing the vacuum and its attachments while charging.
Washable HEPA Filter:
The cylinder filtration and HEPA filter can be easily removed and cleaned. Regularly cleaning these components is essential to maintain the efficiency of your vacuum cleaner. Replacing the HEPA filter once or twice a month is recommended for optimal performance.
What's in the box: Extension tube, cordless vacuum, 2-in-1 brush, floor brush, wall mount, charger, cleaning kit
Download your user manual here.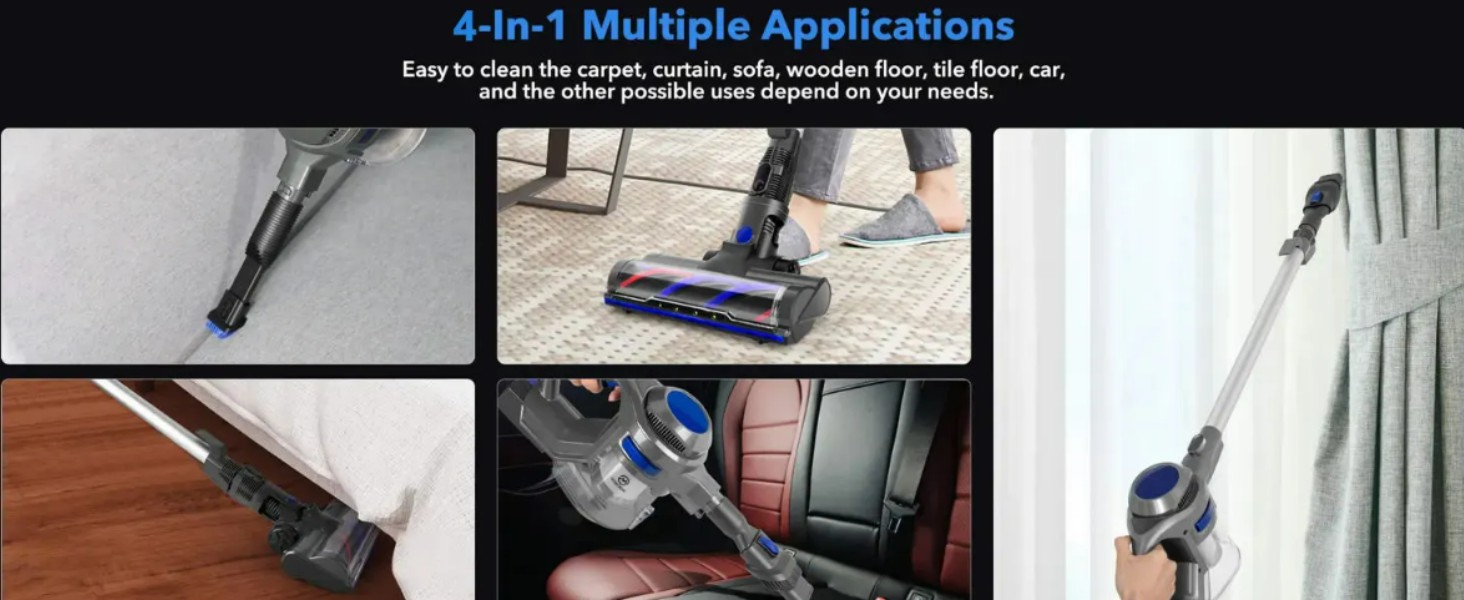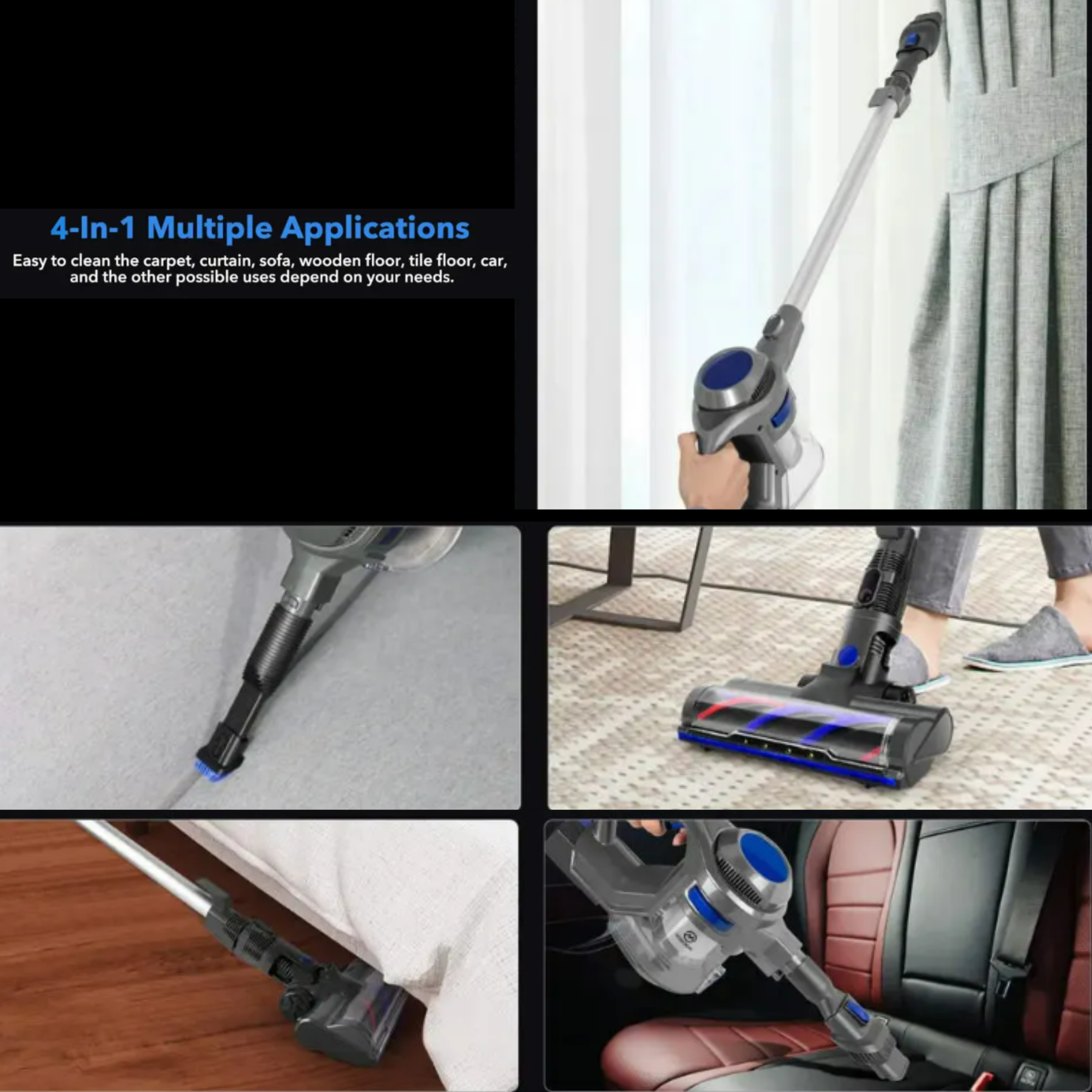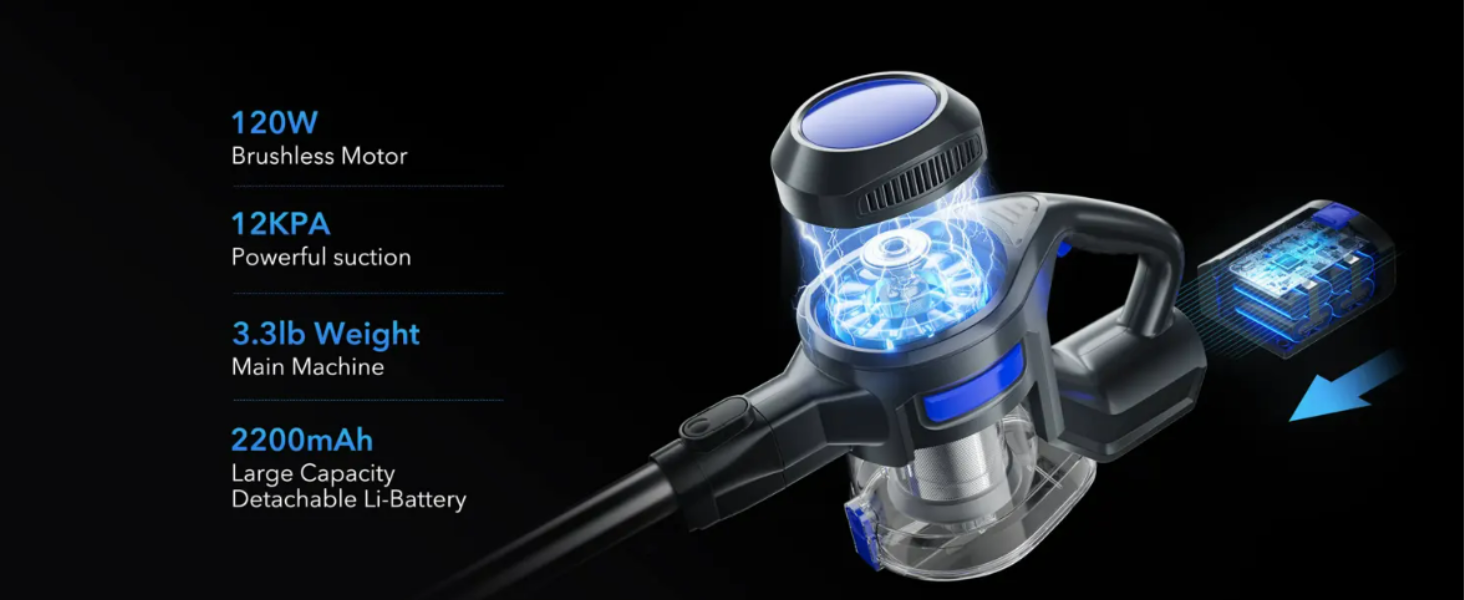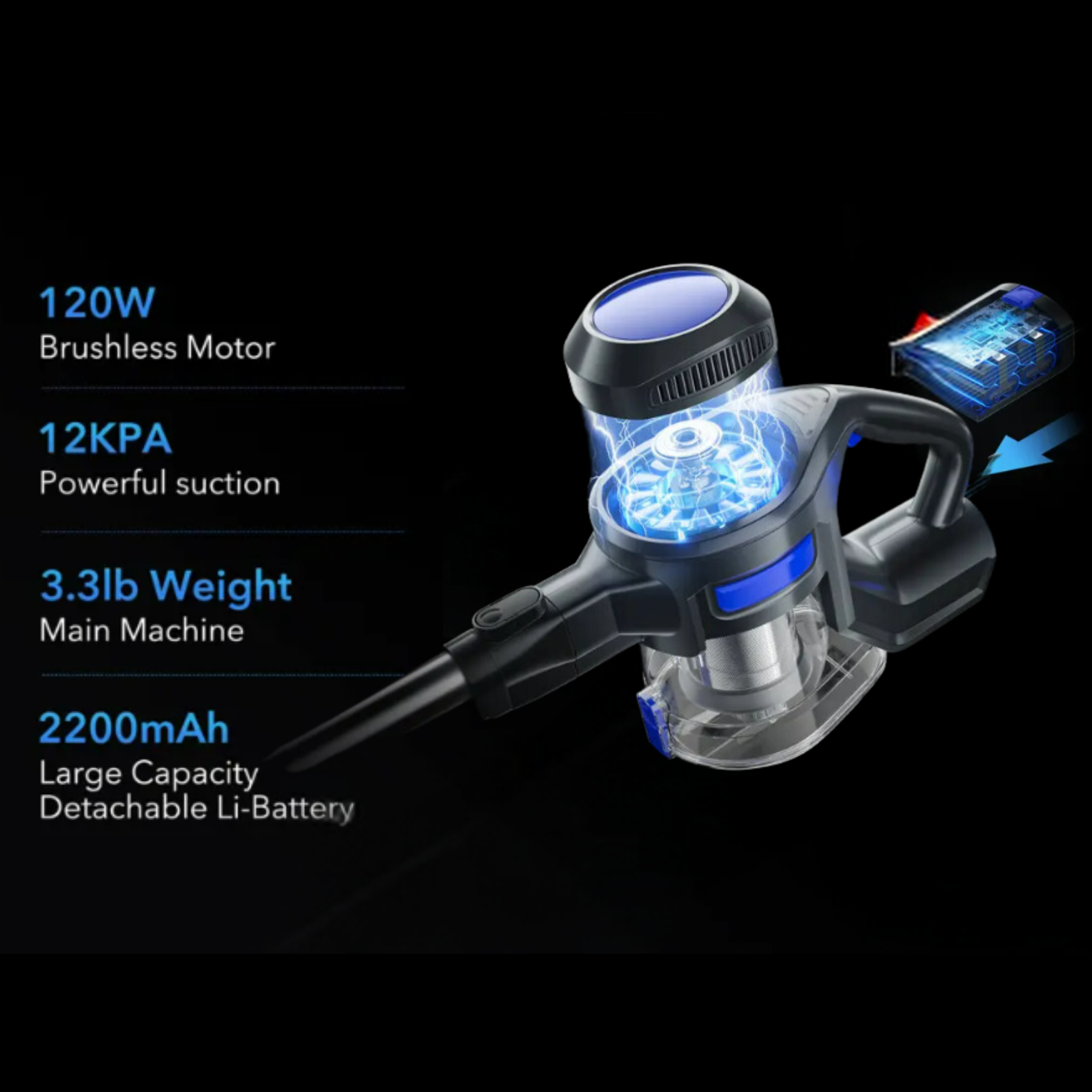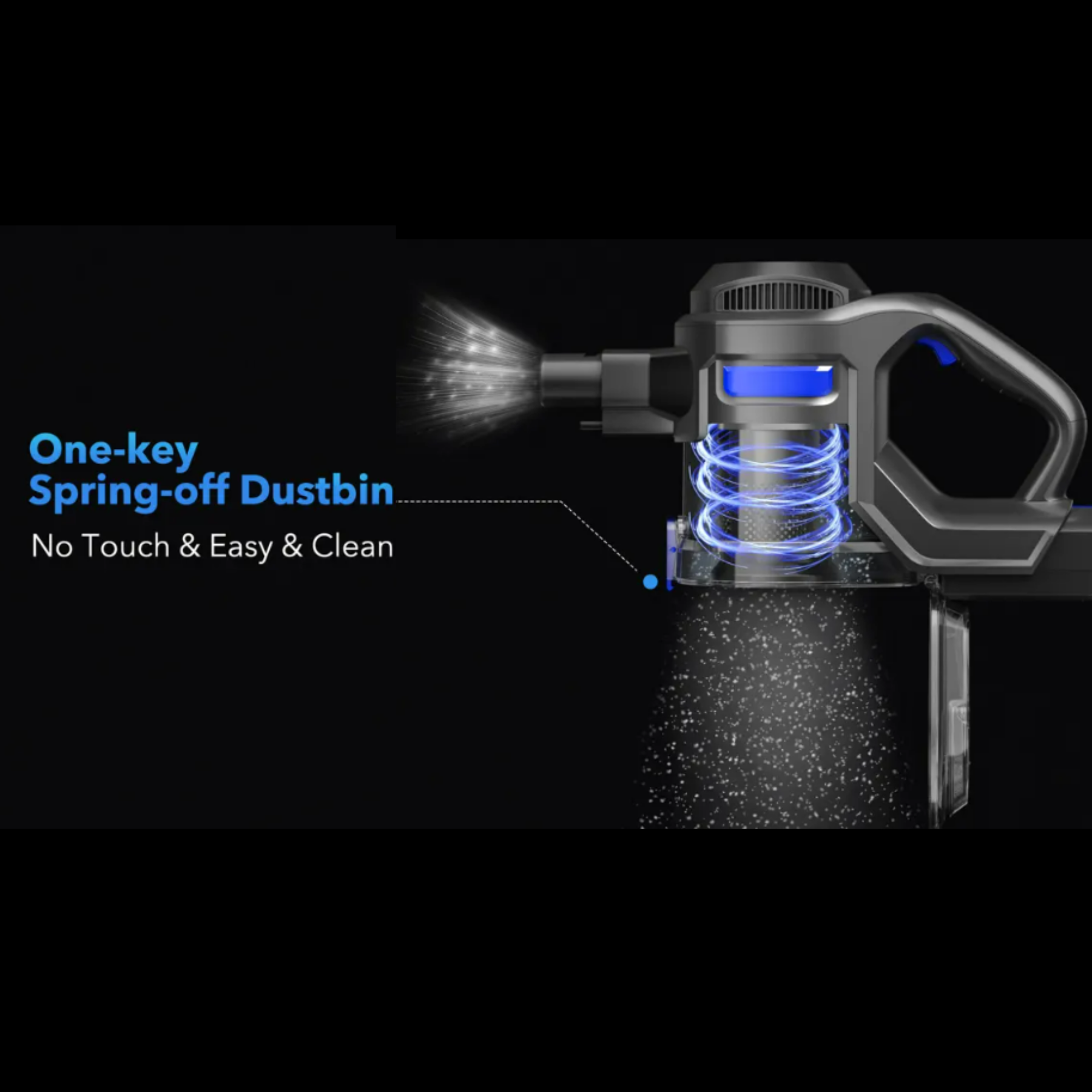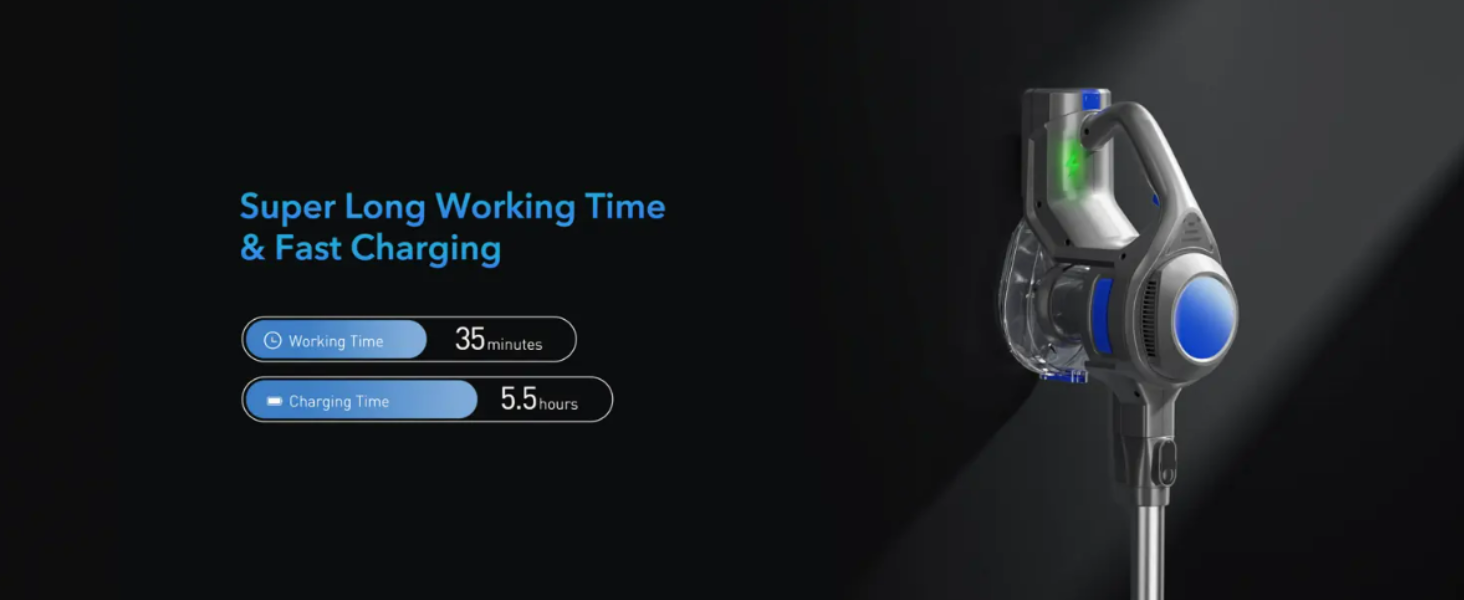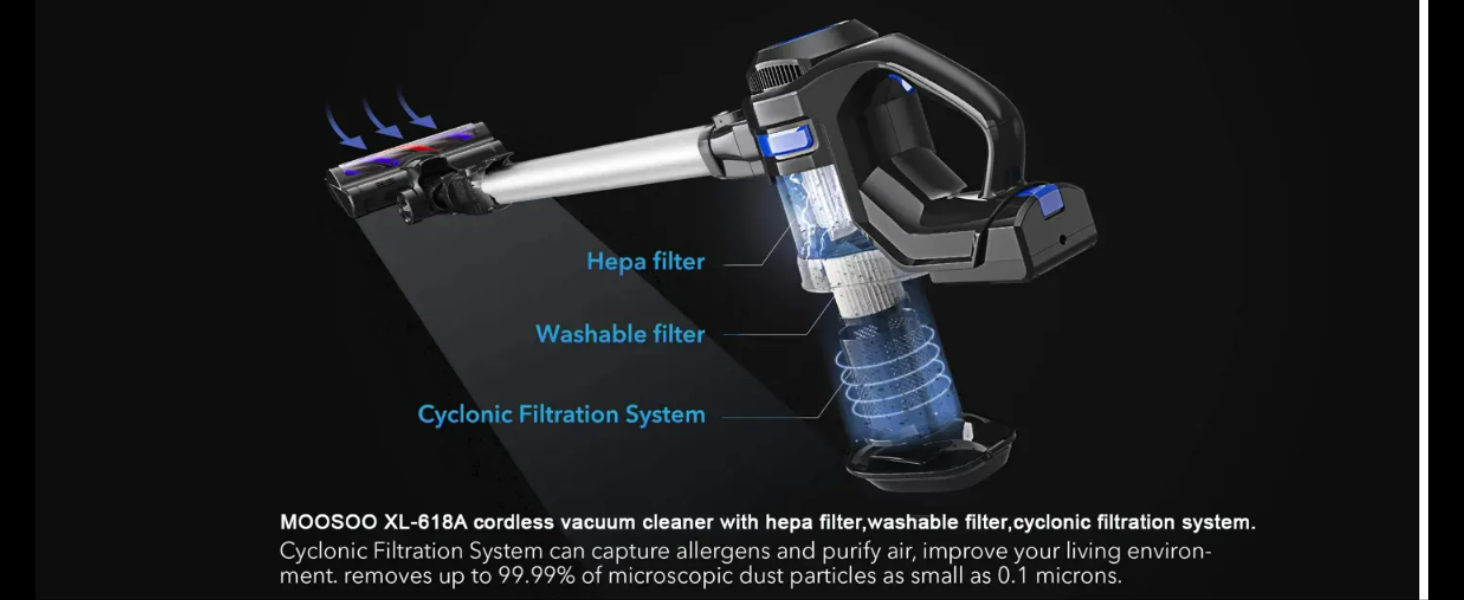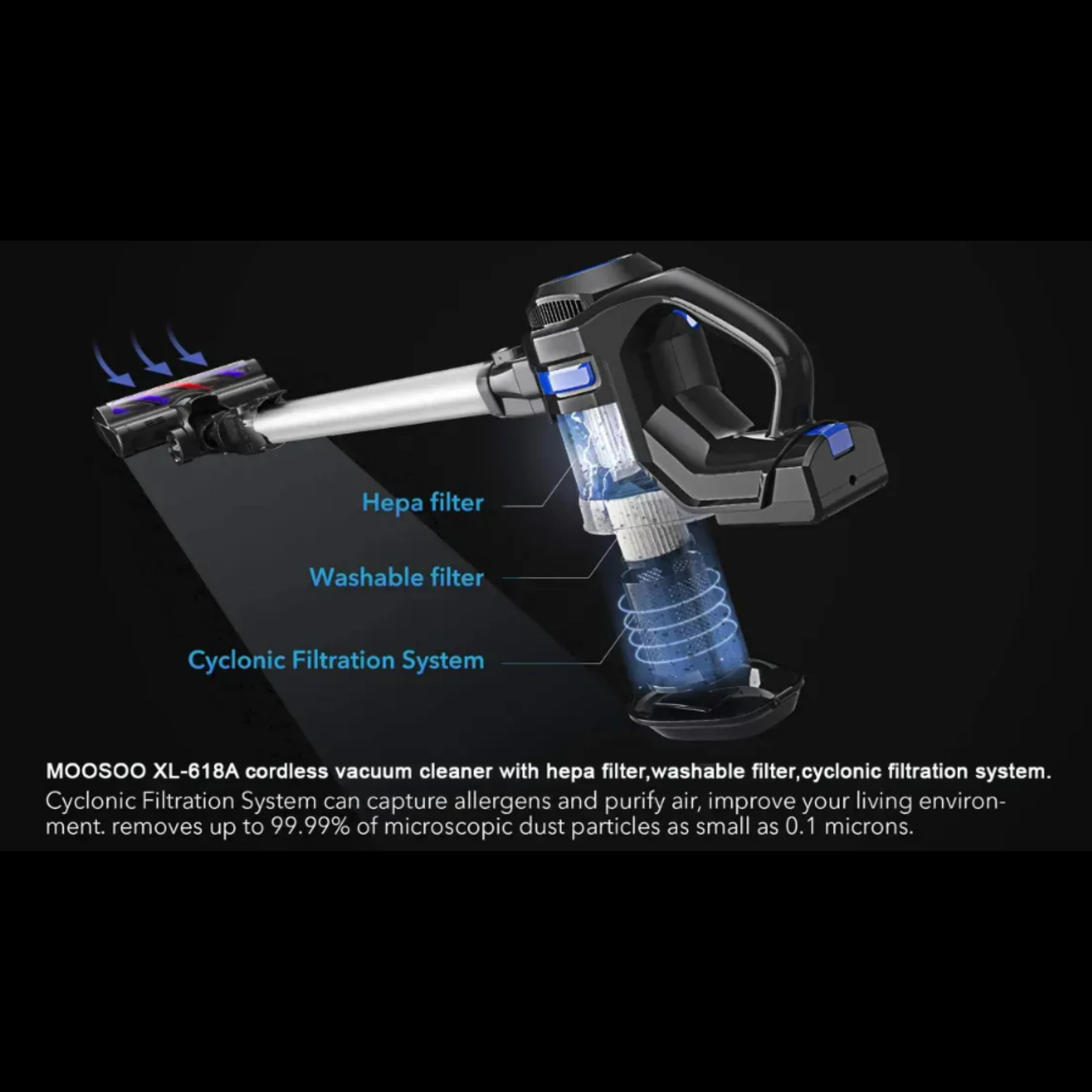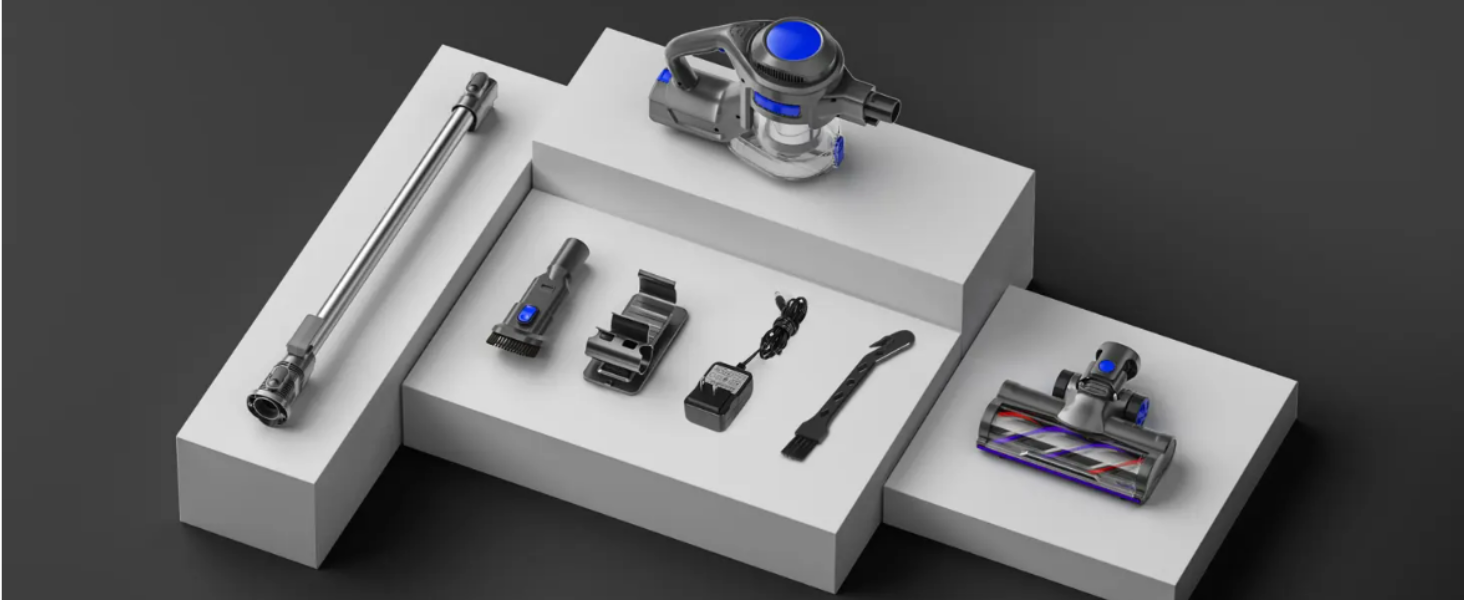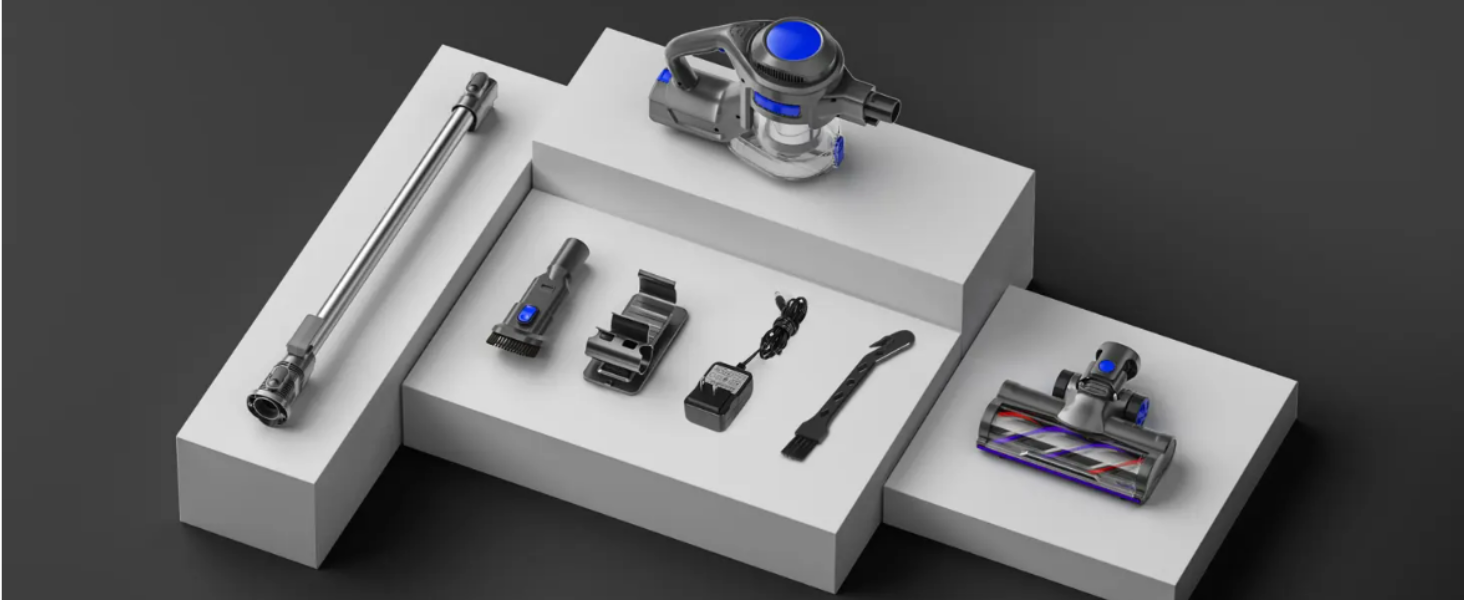 QUESTIONS & ANSWERS
Have a Question?
Be the first to ask a question about this.
Ask a Question