Macfox-M20X Electric Bike | 750 W motor e-Bike for adults | 20"x 4"Fat Tires Beach bike | Max Speed 32kmh | Range Up To 64 kmh | Six Speed System
Regular price
Sale
$1,699.99
Sale price
$1,249.99
Couldn't load pickup availability
Step into the realm of the MACFOX-M20X, an e-Bike that redefines city exploration. It's sophisticated design and powerful motor position the M20X e-bike as a standout choice for urban adventures. Tailored for commuters and city enthusiasts, this bike guarantees exceptional maneuverability and introduces a supremely comfortable saddle, ensuring a smooth and comfortable
journey.
 Motor, Speed, and Range: The MACFOX-M20X e-bike boasts a sturdy 500W brushless motor that can reach up to 750W at its peak, delivering remarkable power output with 65nm torque. Exceptional heat dissipation and resilience to high temperatures ensure durability, maintaining consistent speed even on uphill routes. With the M20X, conquering every urban landscape becomes effortless. Feel the excitement as you twist the motorcycle-style throttle, propelling yourself to up to 32 km/h speed and broadening your horizons with an impressive range of 56km in pure electric mode and a maximum range of 64 kilometers with pedal assist mode.
Large Battery : The MACFOX-M20X electric bike features a high-performance 48V 10.4Ah lithium removable battery, seamlessly integrated into the eBike and conveniently removable. This potent power source enables you to cover up to 40 miles at full speed on a single charge, perfectly aligning with your urban exploration requirements. Explore the city with renewed vigor, courtesy of the M20X's cutting-edge lithium battery technology.
Dual Disk Brakes: MAC FOX e-bike outshines with its dependable disc brakes on both the front and rear wheels, the electric Bike provides remarkable stopping capabilities, elevating safety levels throughout your rides. Traverseurban roads with the confidence that you hold the reins, regardless of the circumstances.
Six-Speed System: Enhanced with a six-speed transmission system, this premium edition e-bike ensures optimal pedaling rhythm and torque, conquering all terrains – uphill ascents, level stretches, or downhill routes. With the MACFOX-M20X, you're primed for effortless journeys.
Style, Tech & Tires: MACFOX electric fat tire e-bike embodies urban performance with meticulous leather seating, streamlined design, and a bold moto-inspired front end. Technological prowess includes LCD control and a bright LED headlight for night rides. It's a fusion of style, comfort, and advanced tech, The Mini Swell features 4-inch-wide tires on robust 20" alloy wheels providing the rider utmost fun and experience.
 What's in the box:
1x Macfox Electric Bike
1x Headlight
1x Tail light
1x Battery
1x Charger
1x Installation Tools
1x User Manual
Before you first experience your Macfox-M20X Electric Bike,  please read the USER MANUAL thoroughly and learn the basics to ensure your safety and the safety of others. It is highly recommended that your initial Gyrocopters experience is with a spotter who can assist you in centering your balance.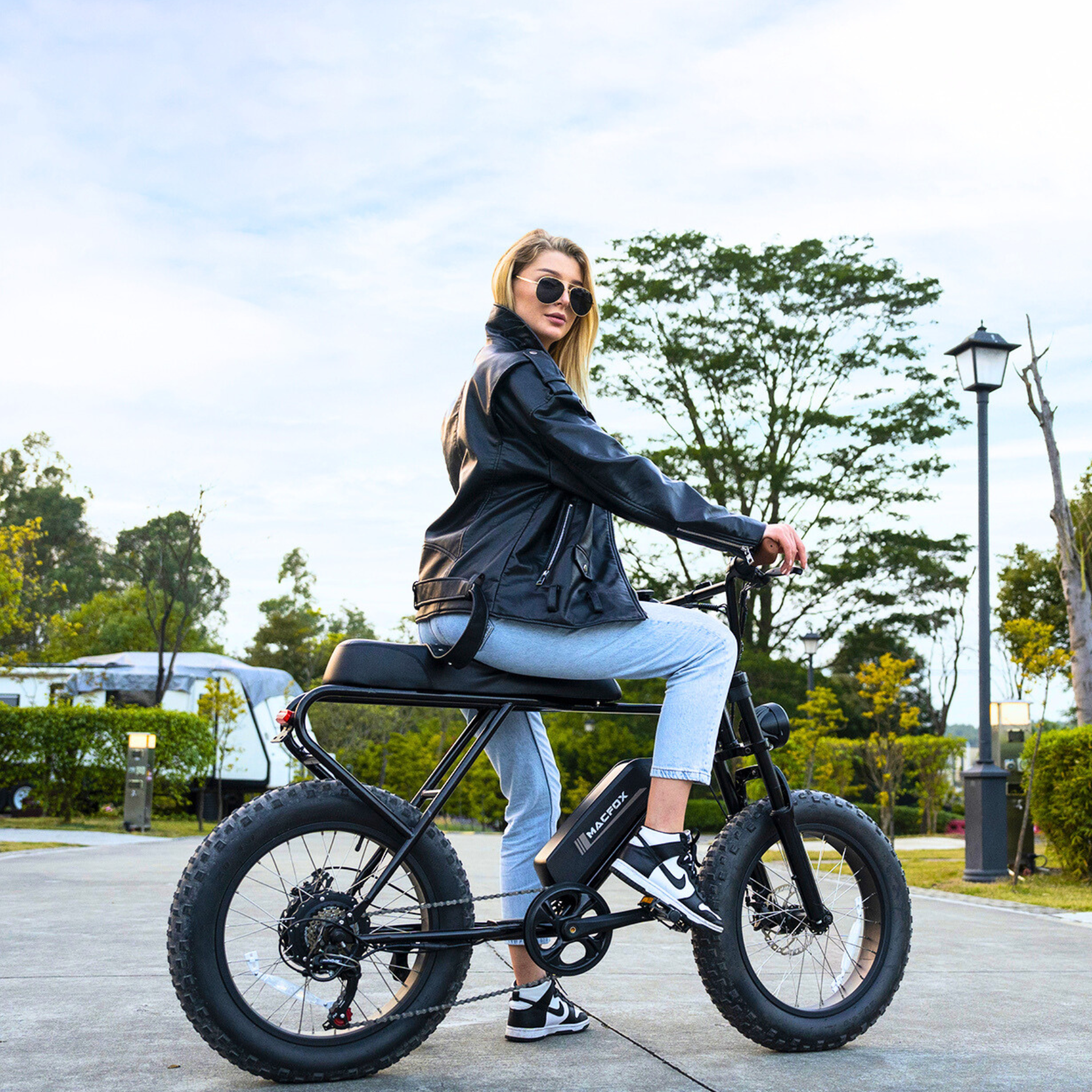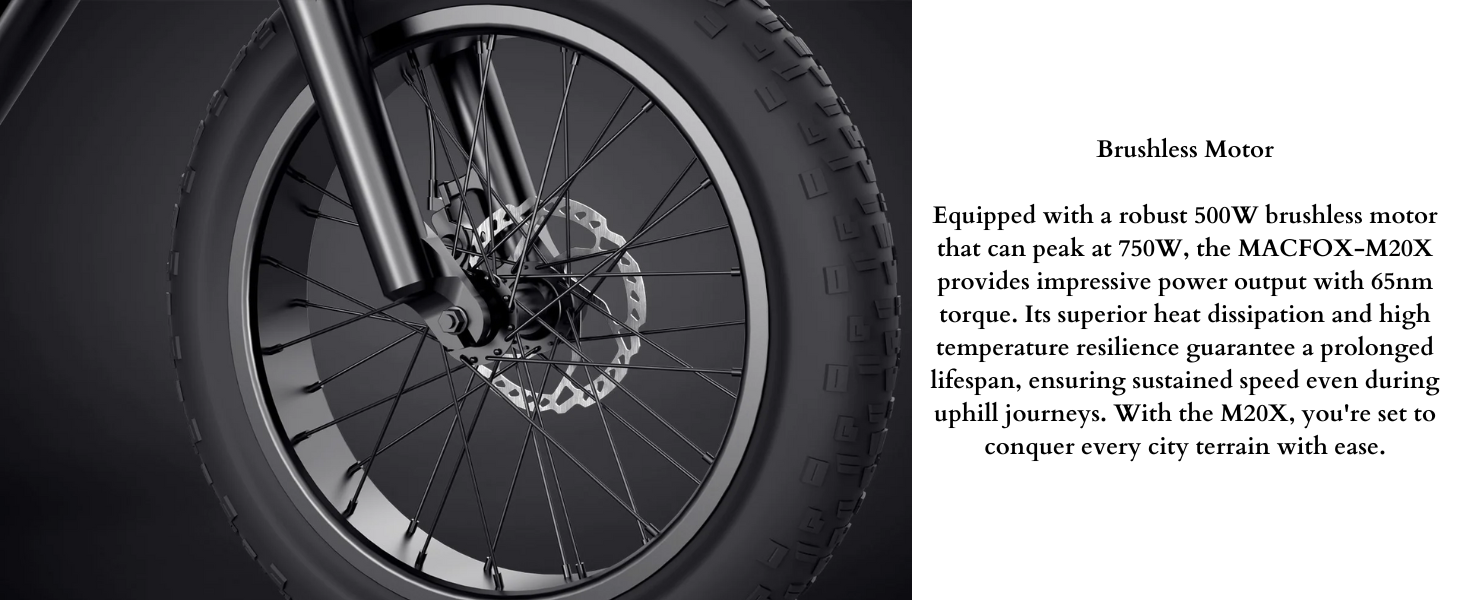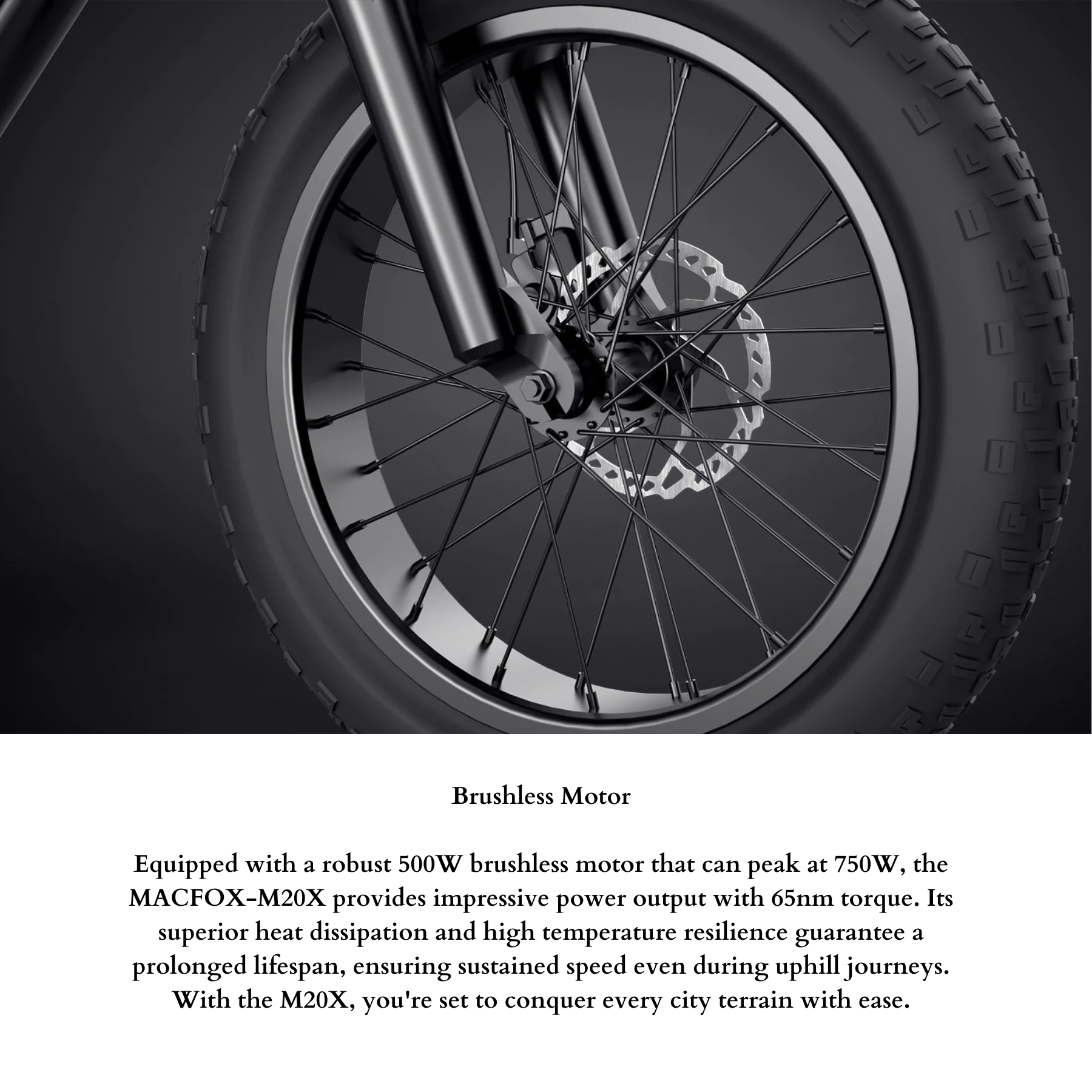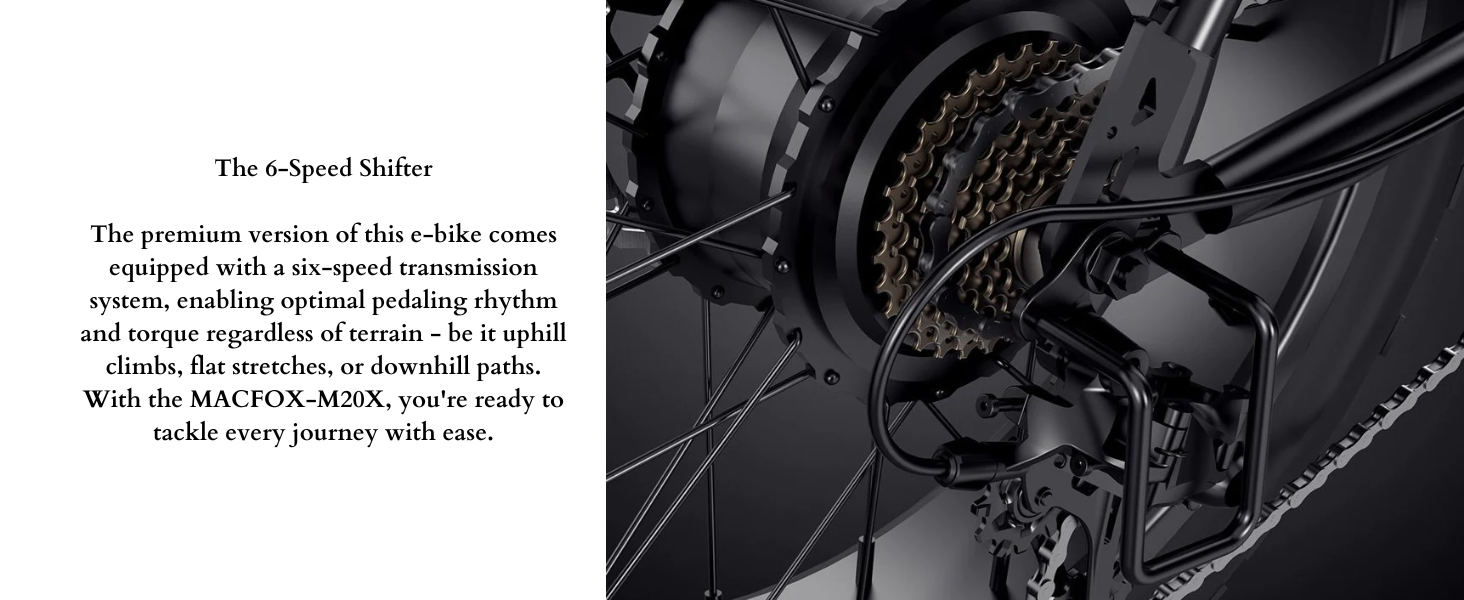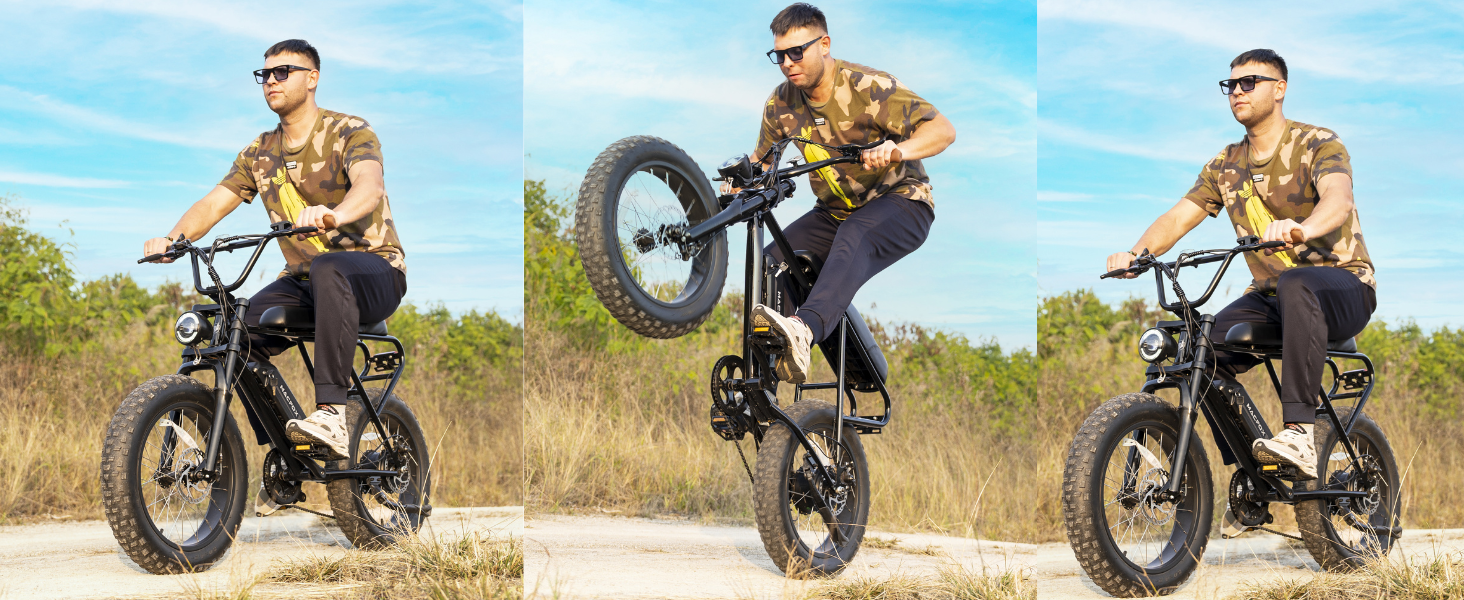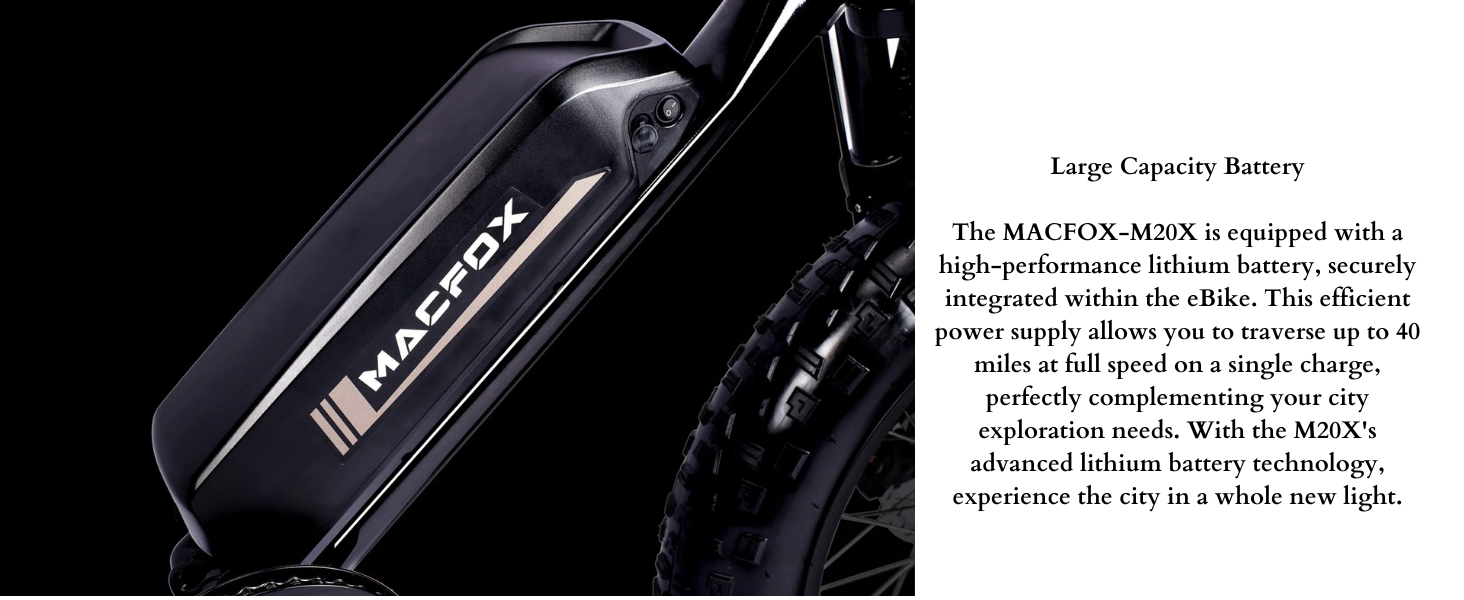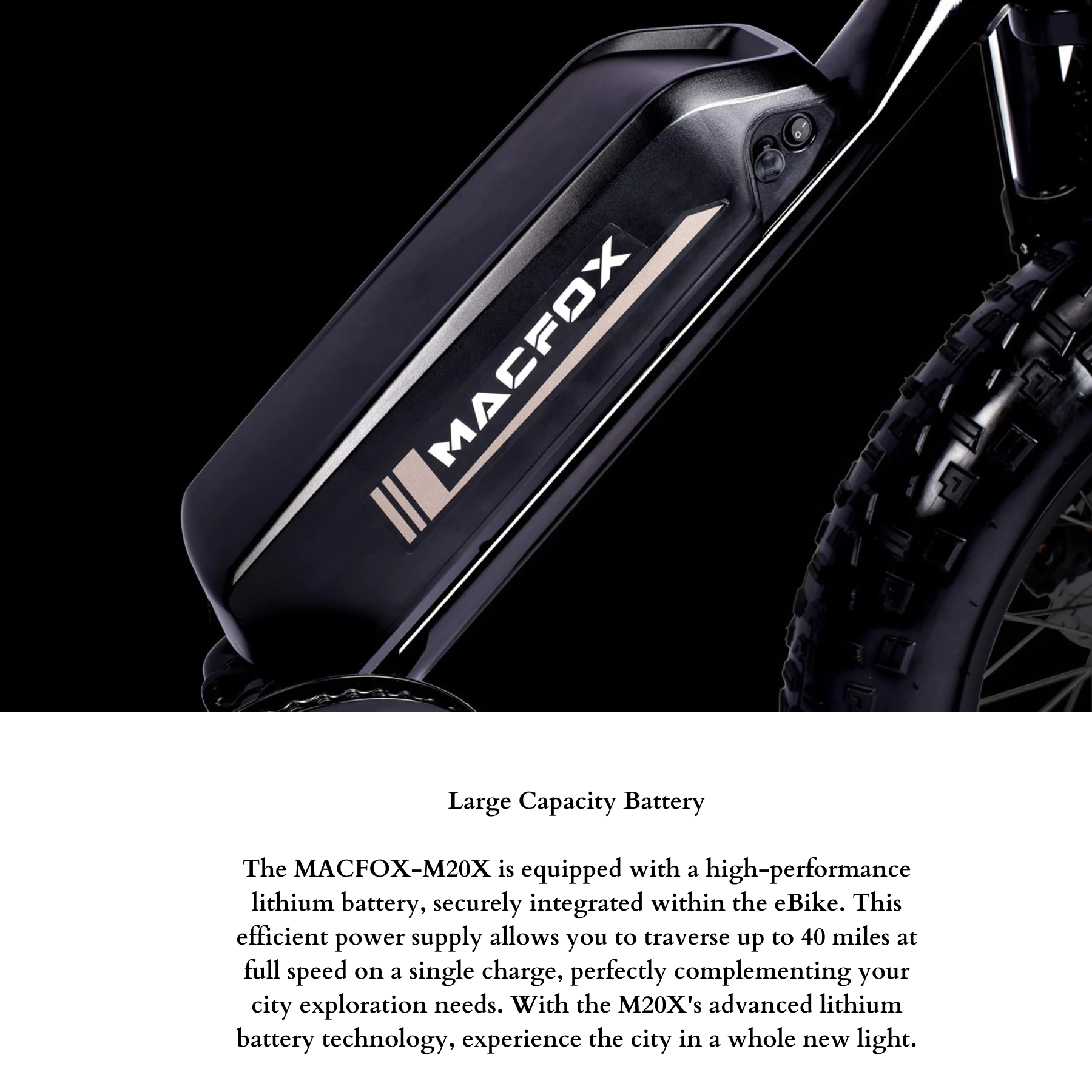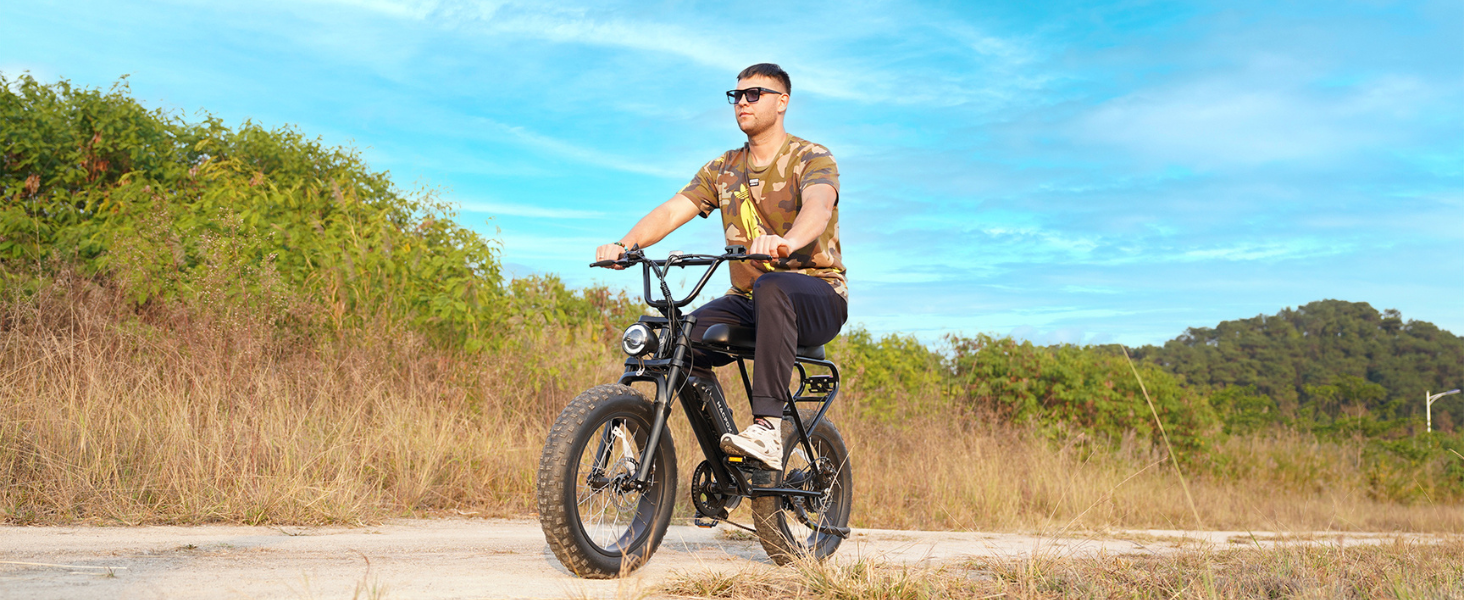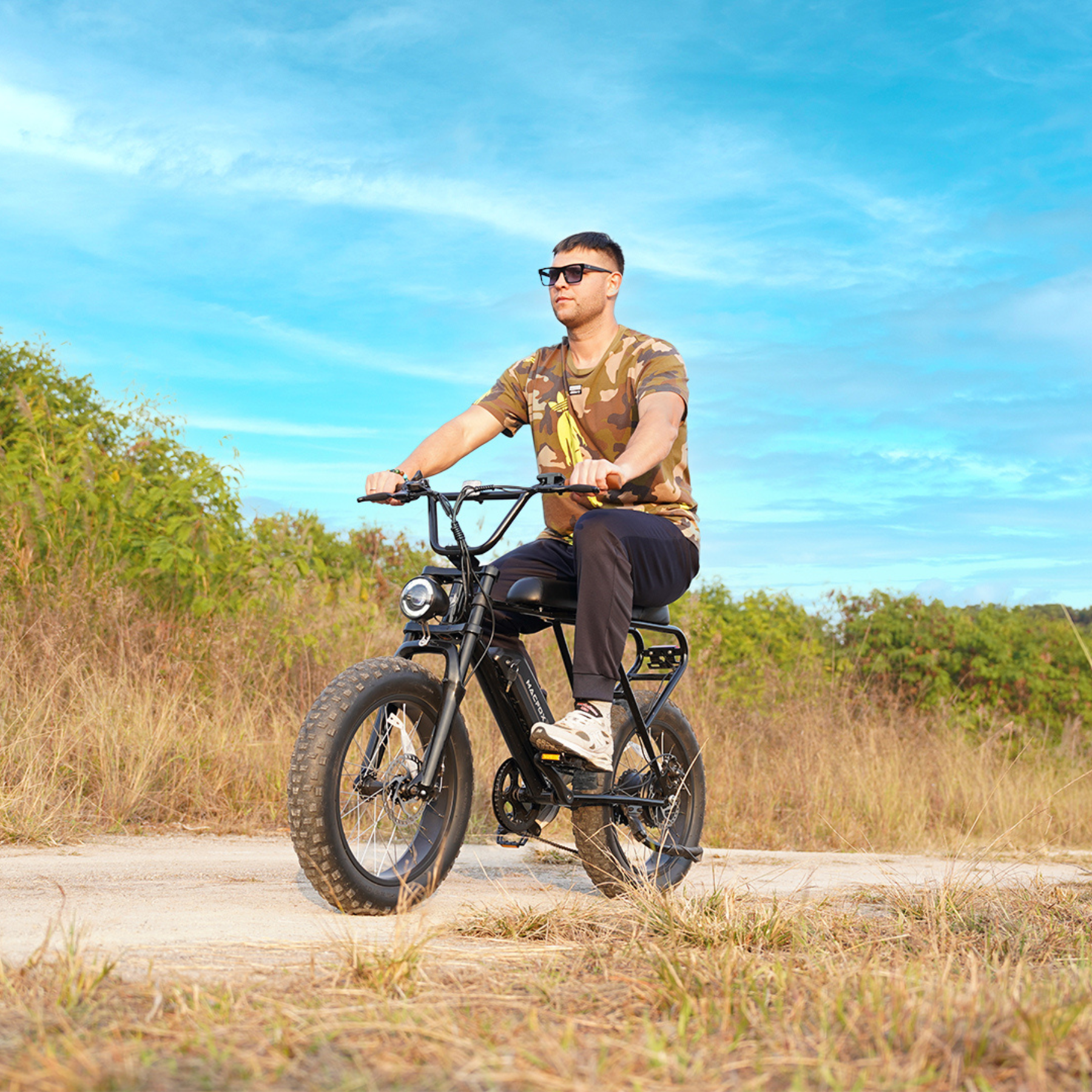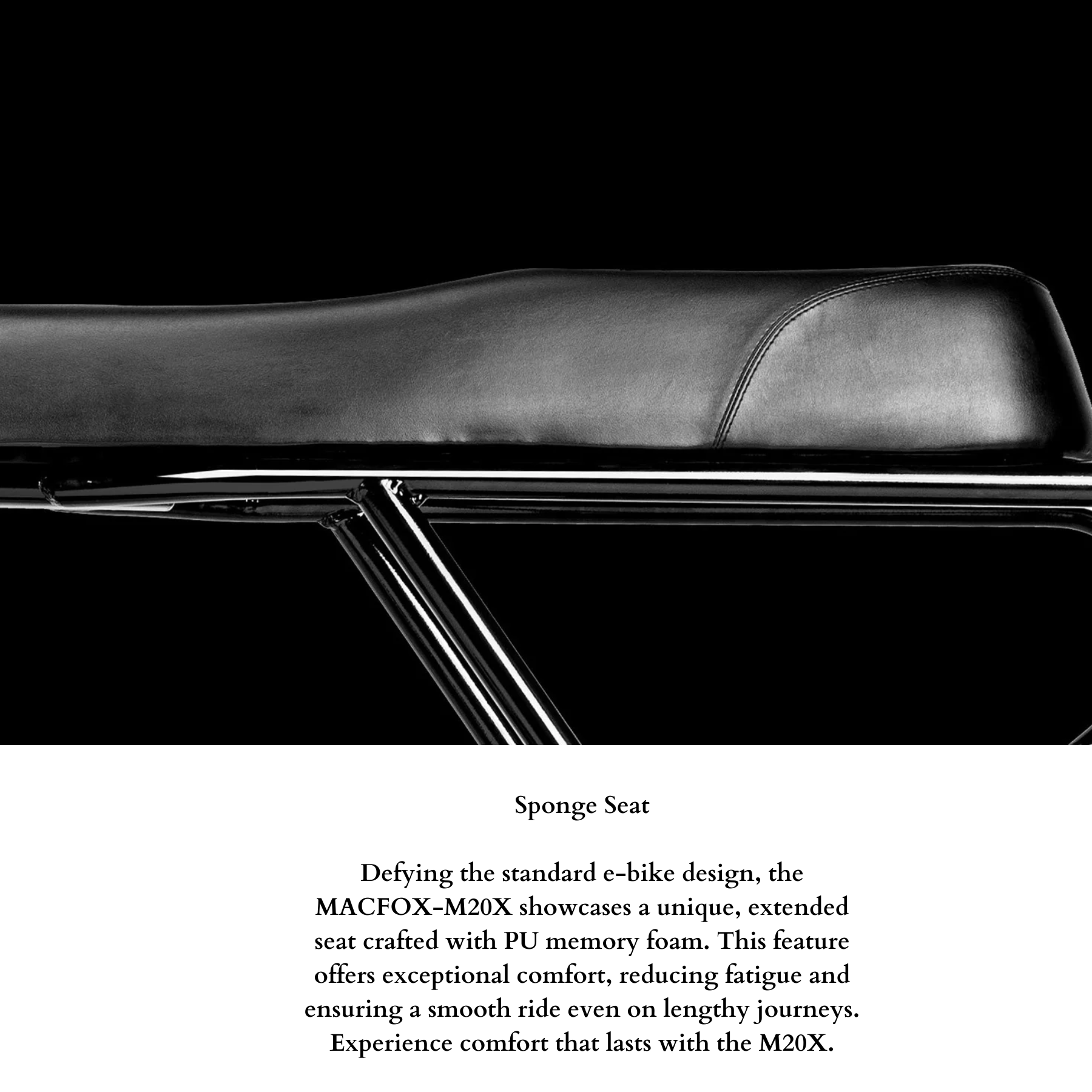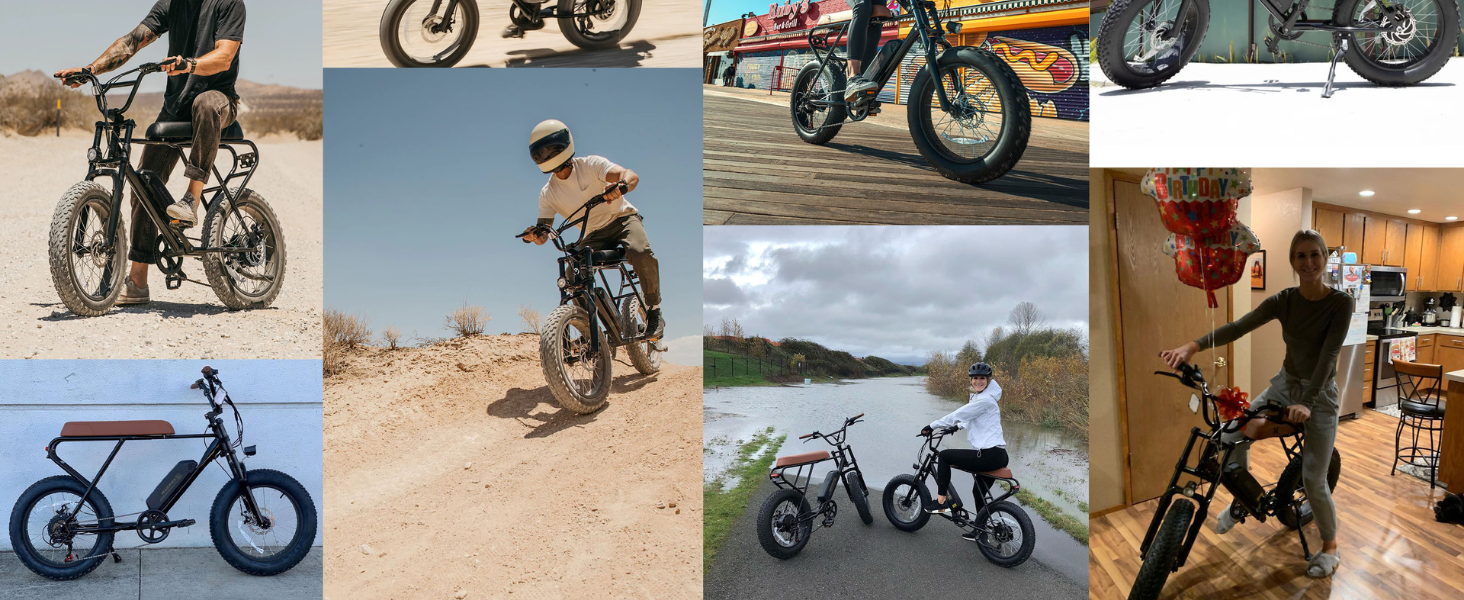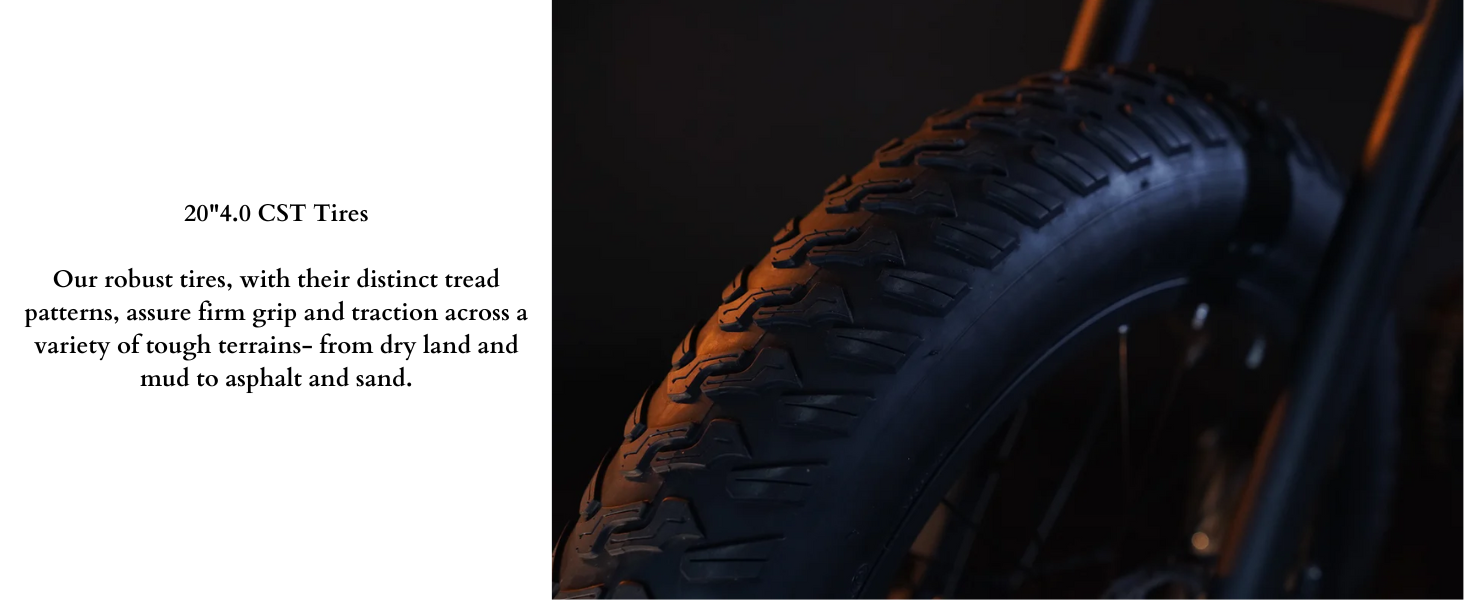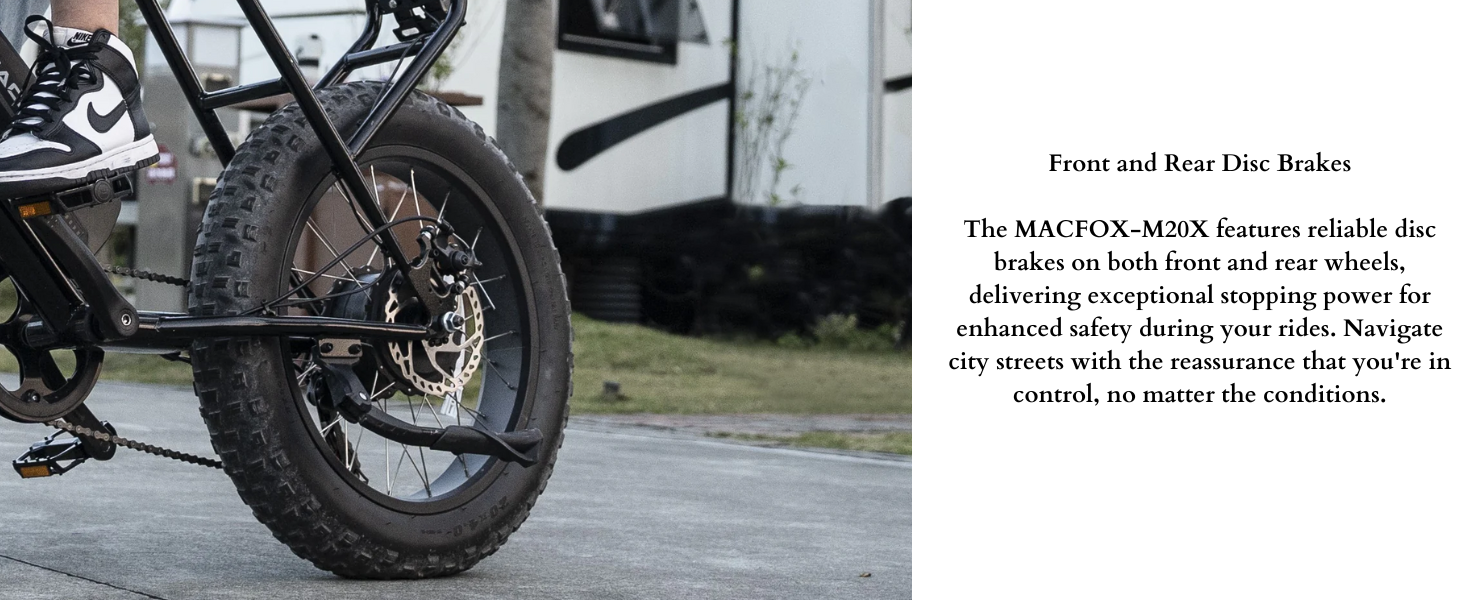 QUESTIONS & ANSWERS
Have a Question?
Be the first to ask a question about this.
Ask a Question