Gyrocopters PRO 6.0-All Terrain Hoverboard | 250 W motor | LED hoverboard | Speed up to 12 km | Range up to 10 km | Self-balancing scooter | Purple
Regular price
Sale
$549.99
Sale price
$209.99
Couldn't load pickup availability
Introducing the Gyrocopters PRO 6.0 all-terrain hoverboards, an upgraded version with the UL2272 certification, guarantees enhanced safety standards. Gyrocopters prioritizes user well-being and satisfaction by incorporating advanced hardware and software systems. With its top-notch features, the Gyrocopters PRO 6.0 hoverboard stands out as one of the most secure and reliable. It boasts a multi-layered shielded protection system, now fortified with a new, improved, incombustible, fire-retardant polycarbonate shell casing, complemented by an attractive Chrome finish in various colors.

Power: The Gyrocopters PRO 6.0 hoverboard is a popular choice among customers, ranking as one of the bestsellers in the collection. Equipped with a robust 250 W motor, this hoverboard provides riders with an exhilarating experience, reaching speeds of up to 12km per hour. Additionally, its powerful battery offers a remarkable range of up to 10 km, ensuring riders can enjoy rides without worrying about running out of power.

Long-Lasting LED Wheels: Enhance your riding experience with the Gyrocopters PRO 6.0 hoverboard for kids and adults with attractive features and captivating built-in LED lights in the wheels, illuminating your path as you ride. Whether you're exploring cities, hiking trails, or parks, the hoverboard's rugged All Terrain Wheels ensure a thrilling and enjoyable ride indoors and outdoors. These specially designed wheels add extra fun, making your adventures even more exciting.

No-Fall Technology: To enhance safety and optimize the riding experience for our valued customers, Gyrocopters PRO 6.0 all-terrain hoverboard now incorporates advanced features. Equipped with upgraded and advanced gyro sensors, this hoverboard ensures automatic alignment, guaranteeing that the rider's balance remains uncompromised. This sophisticated technology consistently maintains a stable equilibrium, providing riders with a secure and smooth ride.

Safe and Fun: The Gyrocopters PRO 6.0 self-balancing scooter has obtained the prestigious UL 2272 certification, meeting all government-mandated safety standards. It has excelled in various safety tests, including the cUL charger, cUL battery, and cUL hoverboard. The UL2271-certified battery incorporates an innovative, intelligent battery management system, enhancing overall performance. Take your riding experience to the next level with the built-in Bluetooth speakers, allowing you to enjoy your favorite songs while you ride. Also, let others know about your presence with the added sports car start-up sound. Instead of riding in silence, elevate your experience with a vibrant and musical ride.

Smart App: Experience the versatility of the Gyrocopters PRO 6.0 hoverboard, catering to riders of all skill levels with its selection of beginner, intermediate, and advanced riding modes through its user-friendly App. This makes it an ideal choice for the entire family to enjoy. Stay connected and in control by tracking your hoverboard's performance through the smart app. The robust dashboard of this all-terrain hoverboard within the app delivers real-time status updates, keeping you informed and engaged with your ride.
Download for Android: 

Download for Apple:
For a limited time, get a FREE carrying bag with each purchase of a Pro 6.0 hoverboard for easy traveling!


Before riding, please read the User Manual carefully, and follow all Safety Precautions.

Before you first experience your Gyrocopters, please read the USER MANUAL thoroughly and learn the basics to ensure your safety and the safety of others. It is highly recommended that your initial Gyrocopters experience be with a spotter who can assist you in centering your balance. Gyrocopters Pro 6.0 are listed as model name EL-ES12 under UL's online database.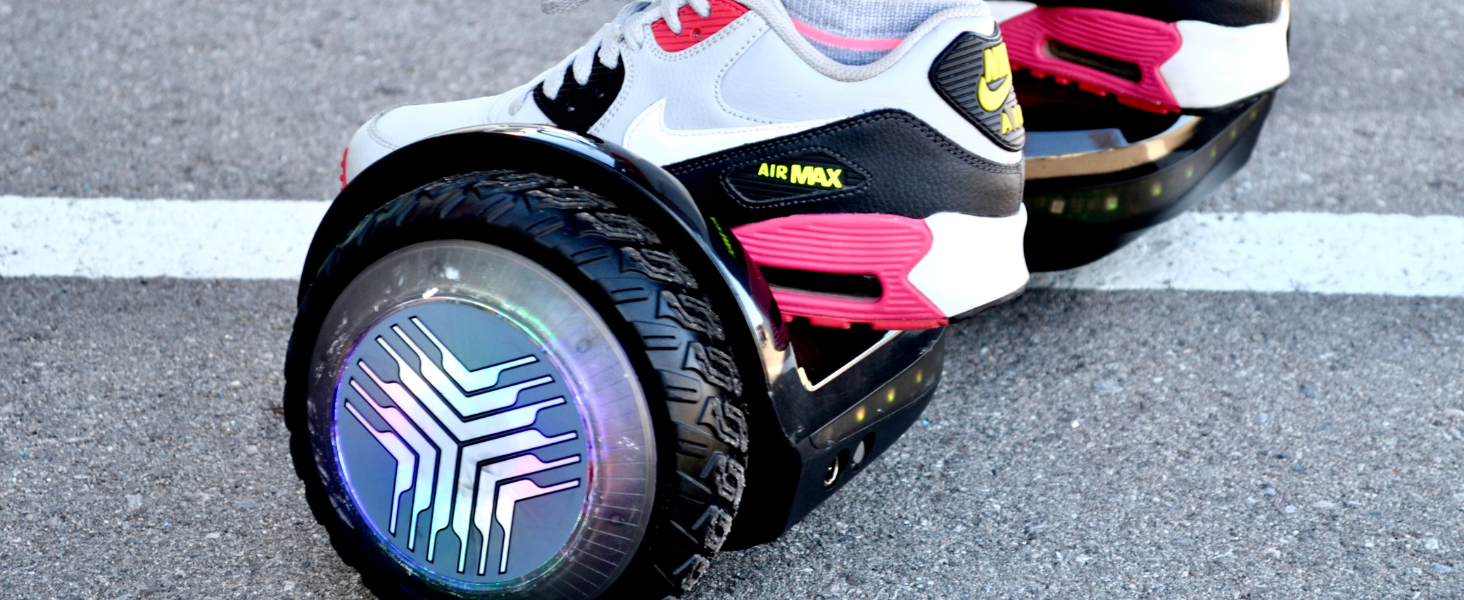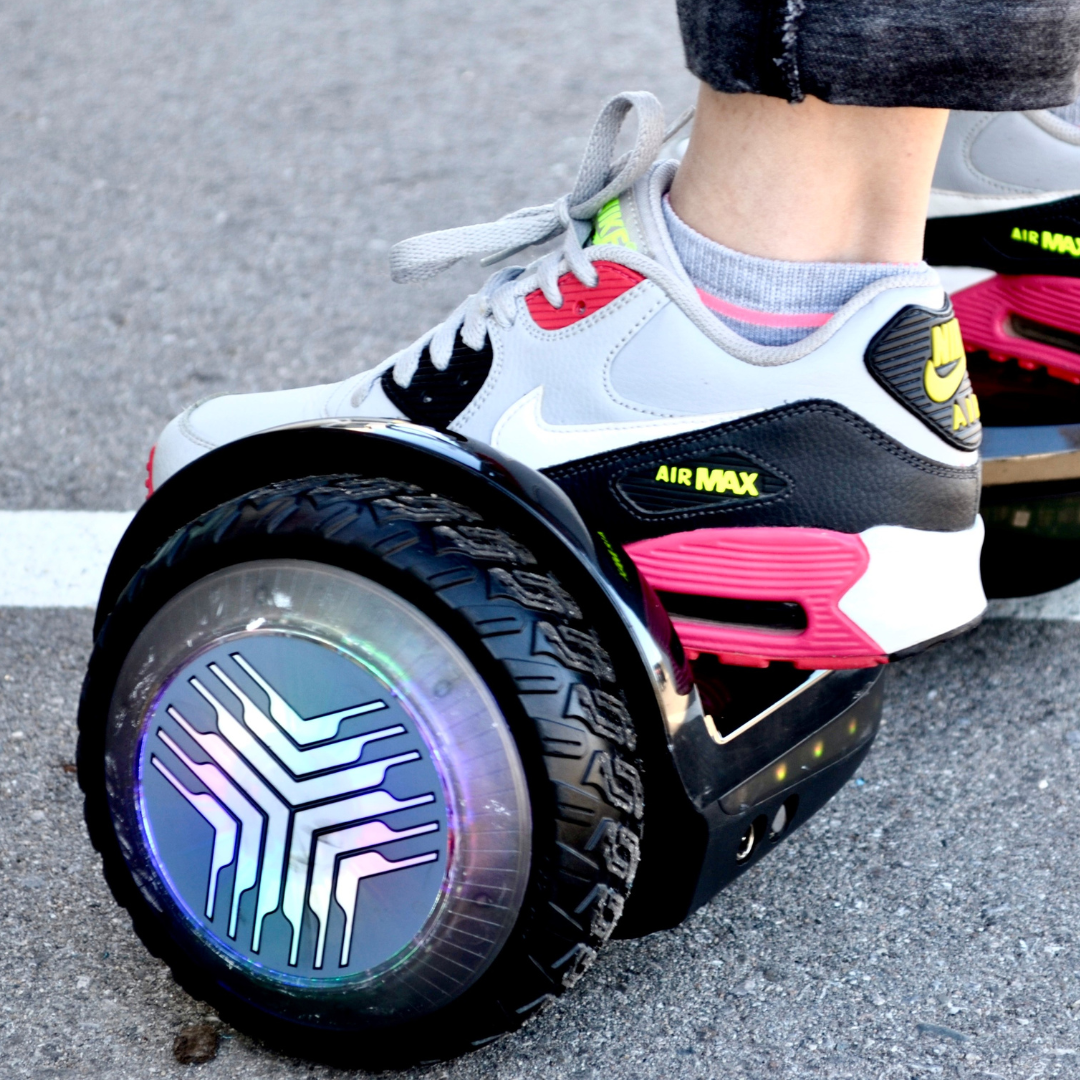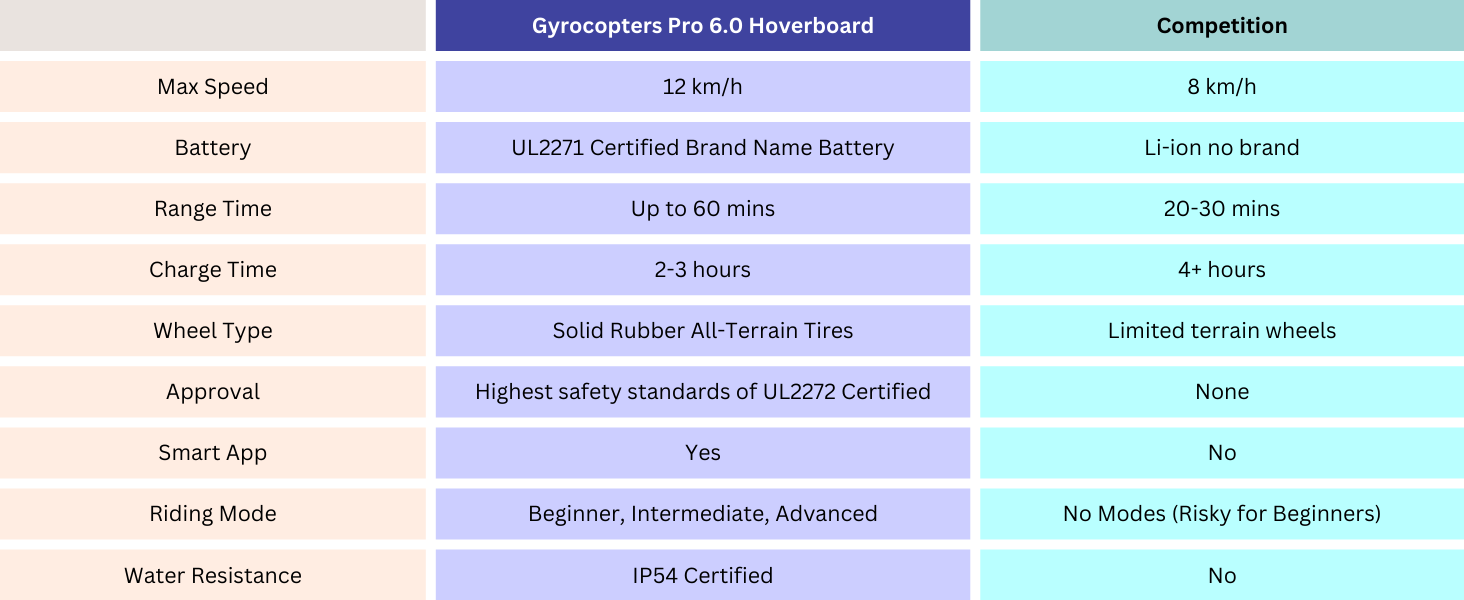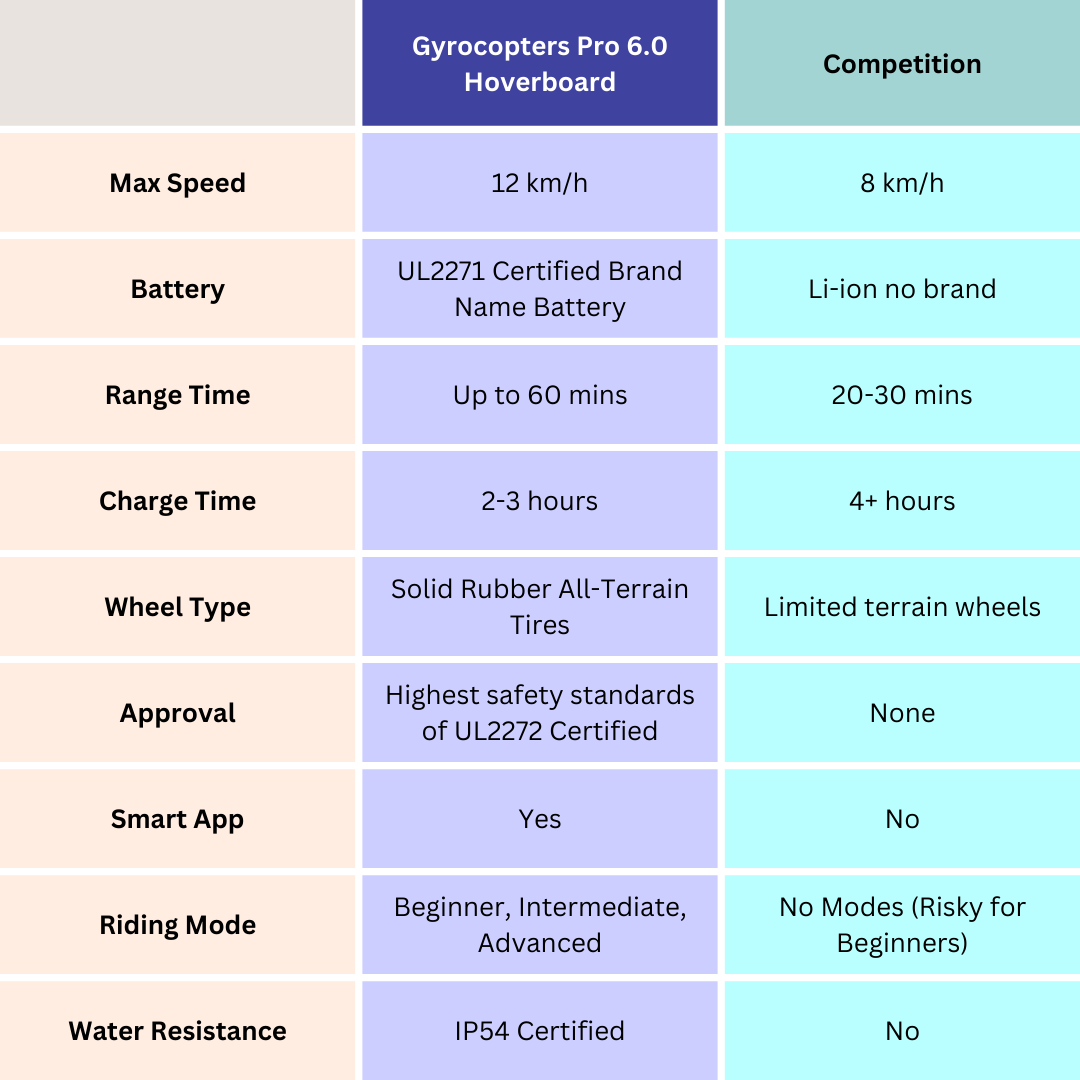 QUESTIONS & ANSWERS
Have a Question?
Be the first to ask a question about this.
Ask a Question