Gyrocopters Whiz Foldable Electric Bike| 3-Stage Fold | 350 W Motor |Speed up to 25kmh |Range up to 40 km |2-Riding modes |Dual disk brakes.
Couldn't load pickup availability
Gyrocopters Whiz Electric Bike highly features a larger body size and lightweight metal frame. Its sturdy and foldable design makes it an excellent choice for city commuting and leisurely rides. This unique e-bike is mounted on 16-inch wheels with a highly comfortable seat. Whiz 3-fold portable electric bike is a perfect stylish e-bike, very appealing for city travel or cycling in the suburbs.
Powerful Motor and Battery:  Highlighted by its powerful motor and battery, the Whiz foldable electric bike features a brushless 350 W drive motor, delivering a distinctive riding experience. The lithium battery, with a capacity of 36V 7.5AH, enables longer rides on this foldable e-bike. With a quick charging time of just 4 hours, it offers a mileage of up to 40 km in assisted mode, reaching a maximum speed upto 25 km/h.
Brakes and Tires: Ensuring safety, the Gyrocopters Whiz electric bike has dual disk brakes, providing reliable braking performance. The anti-skid tires enhance the riding experience, offering stability on various terrains. Whiz's 16-inch vacuum tires are wear-resistant, shock-absorbing, flat-free, and ideal for navigating diverse terrains.
2 Working Modes: The Whiz electric bike offers two working modes: pure electric and assisted mode. Whether you prefer a fully electric ride or one with assistance, this e-bike accommodates your preferred riding style.
Portability and safety: With its metal frame, the Whiz electric bike combines
portability and safety, making it suitable for daily commuting in the city. Whiz is a full folding e-bike and can be easily carried on buses and trains or conveniently stored in a car trunk. Whiz is UL 2894 Approved.
Integrated Functions: Whiz foldable e-bike comes with a bike handlebar that combines numerous practical functions that are user-friendly and instinctive in operation.
What's in the Box:
1 x e-Scooter ,   1 x Manual & Warranty card , 1 x power cord.
Before you first experience your Gyrocopters Whiz e- Bike,  please read the USER MANUAL (English, French) thoroughly and learn the basics to ensure your safety and the safety of others. It is highly recommended that your initial Gyrocopters experience is with a spotter who can assist you in centering your balance.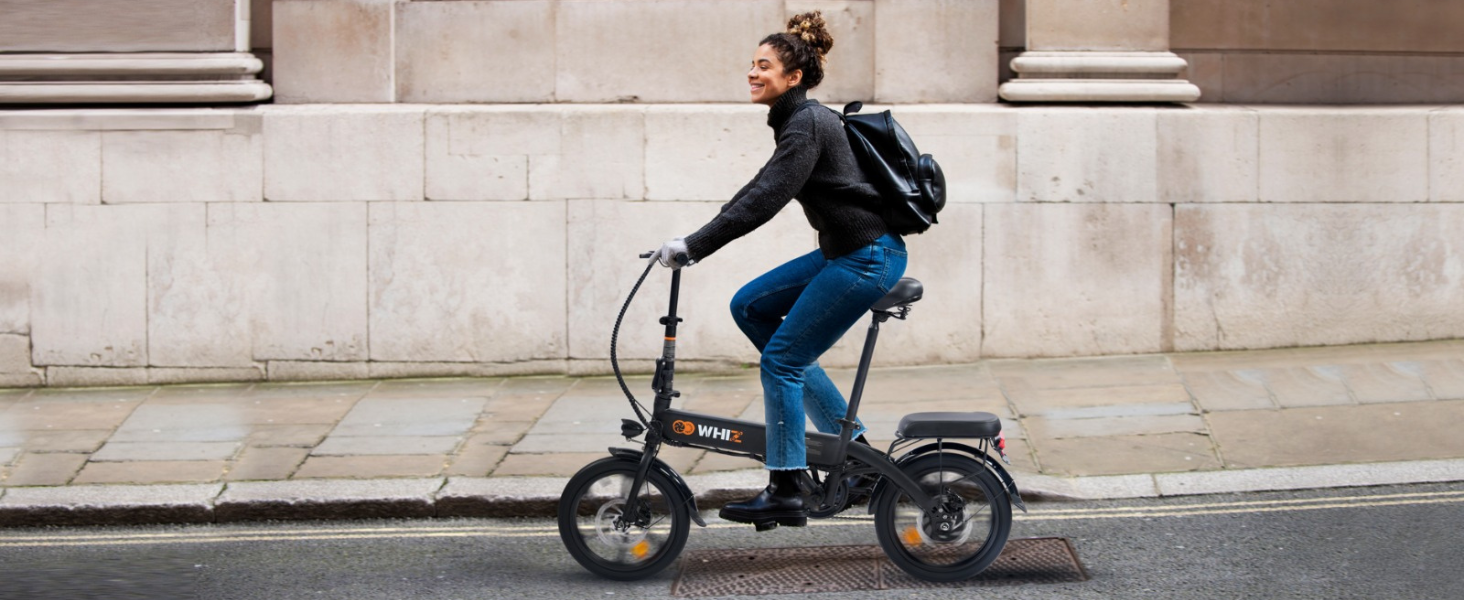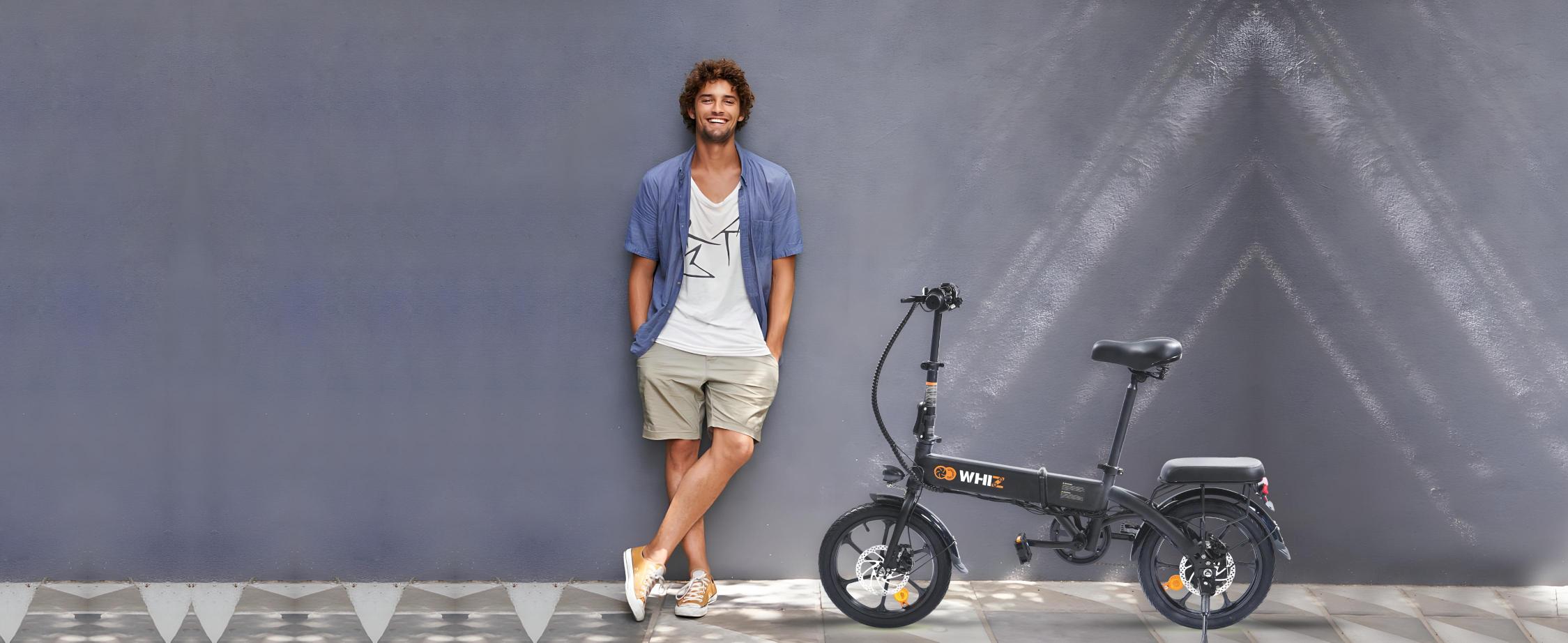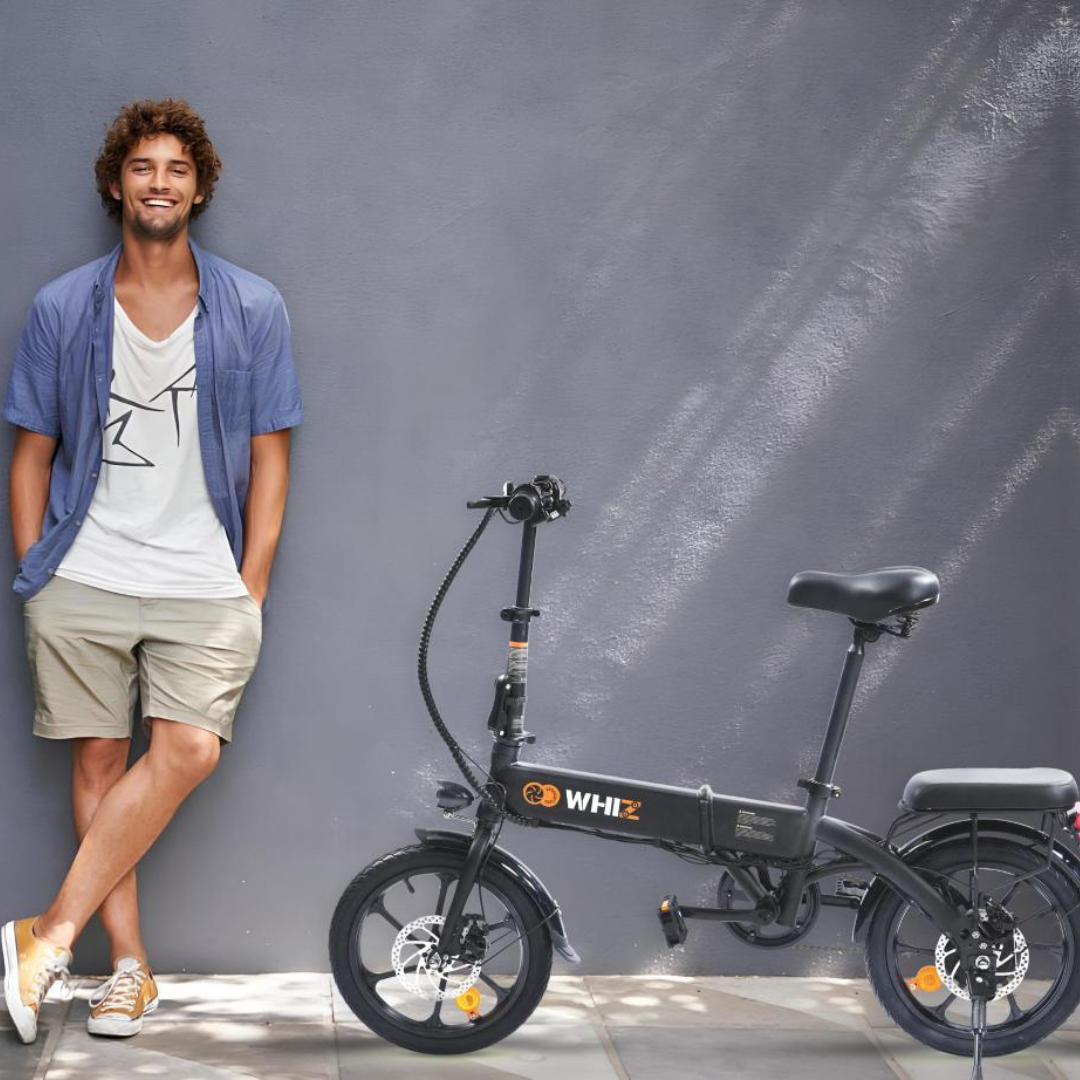 what are the 2 riding modes????

Hello There, The Whiz electric bike offers two riding modes: pure electric and assisted mode. Whether you prefer a fully electric ride or one with assistance, this e-bike accommodates your preferred riding style.
Thank You

Hi, I am interessted in the Gyrocopters Whiz foldable electric bike, but I can't find anywhere in the description about any UL certification. Also, there is no mention if the batterey is removeable or how it can be charged, where is the port located for charging it? There is a mention about the frame being metal, what kind of metal? is it Aluminum? Thanks,

Hello Zyassin, 
Thank you for your query. We are happy to answer your questions. Our UL certification details are currently visible on the listing. The battery of Gyrocopters Frost is placed inside the body of the e-scooter; you can replace it with the help of a tool. We have attached the image of the charging port for your understanding. And the Gyrocopters Frost has an Iron frame. Hope this helps.